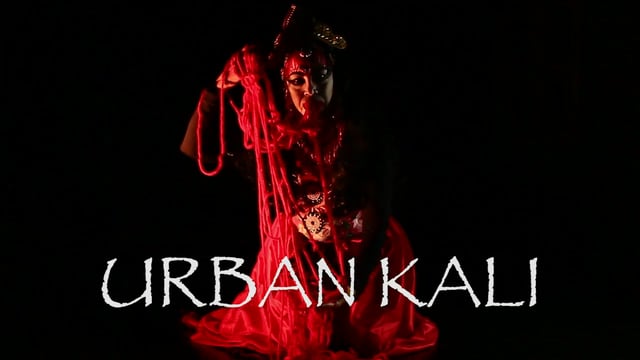 Urban Kali by Rakini Devi
Integrates dance, film and art to explore female identity
PLUS … WIN TICKETS! We have 2 double passes to giveaway to see this show on Saturday Sept 23. Send in your name and number to win@dancelife.com.au with title 'Urban Kali' to enter. Entries close Sept 15.
For two shows only, FORM Dance Projects and Riverside Theatres will present Urban Kali, a contemporary multidisciplinary performance that integrates dance, installation and film.
Born in Kolkata and based in Sydney, Urban Kali creator and performer, Rakini Devi, is renowned for her work that challenges notions of race, culture, social issues and new technologies.
Urban Kali explores themes of female 'shame', a concept prevalent throughout Indian society and many other cultures. Through performing iconography of the Hindu Goddess Kali, Devi creates a mythical persona to protest misogynist attitudes and atrocities.
Drawing on her Kolkata origins, classical Indian dance forms and visual arts practice, Devi showcases the female form as both ritual and artefact.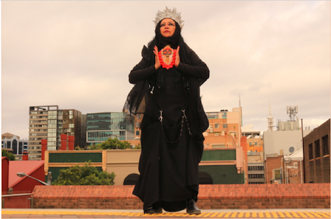 "My new work seeks to retain the beauty and mystery inherent in sacred Hindu culture, while also 'un-picking' traditional frameworks so as to relish, explore and stretch the tensions between sacred and secular intercultural performance,' explains Devi. 'Urban Kali celebrates the divine feminine in the context of contemporary intercultural dance by transforming Kali iconography to create new, mythic, contemporary paradigms of female identity."
Urban Kali is the fourth dance production by Devi to focus on the goddess Kali following Kali Yuga, which was presented at Riverside Theatres in 2004. Devi's solo performances have been presented in the US, Mexico, Canada, Japan, India, Europe, Indonesia and South Africa as well as nationally throughout Australia. Urban Kali is Devi's doctoral presentation as part of her thesis at UOW titled Urban Kali: From Sacred Dance to Secular Performance.
BIO | RAKINI DEVI
Rakini's work is inter-cultural hybrid performance art, integrating her knowledge of Indian classical dance and her own visual art practice. In placing herself as a hybrid figure in her performance installations: The Female Pope, The Widow, The Two Madonnas, Rakini explores her own identity as an artist originating from the East and located in the West.
Rakini's research for her performances centers on her interest in the impact of female iconography when contextually is culturally displaced and subverted. Among other awards, Rakini is the recipient of an Australia Council Dance Fellowship and is in the final year of a Doctor of Creative Arts at UOW.
URBAN KALI
Creator and performer: Rakini Devi
Sound and film designer: Karl Ford
When: 22

nd

 & 23

rd
 September 2017, 8pm
Tickets: Adult $35 | Conc $28. Bookings via the Box Office (02) 8839 3399 or

www.riversideparramatta.com.au
Where: Riverside Theatres – Corner of Church and Market Streets, Parramatta