Pro Talent Watch Interview with Yvette Lee
Getting Psyched-Up for Psycho's Return
Interview by Heather Clements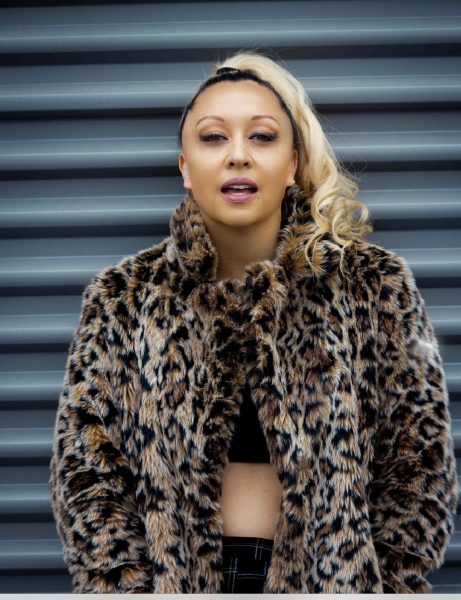 Yvette Lee has been an influential talent and prolific creator of works in the Australian entertainment industries for almost twenty years as a choreographer and creative director. You could even say she is an icon. Considering this, it is hard to believe that she has never opened a show at the Sydney Opera House. But this will finally be achieved when American Psycho The Musical premieres its encore season at The Playhouse from June 3.
Originally debuting in early 2019, this production of American Psycho bagged numerous awards that year including Best Direction of a Musical, Best Independent Production of a Musical and Best Choreography for Yvette Lee's all original treatment on this musical black-comedy. Naturally following its success, a tour was planned for the production in 2020 which was postponed due to Covid19. Now, finally, this quirky cult-classic thriller is returning to the stage for audiences in Sydney, Wollongong, Canberra and the Gold Coast.
We spoke to Yvette Lee about how she approached interpreting this musical interpretation of the cult book and movie 'American Psycho' for the Australian stage when applying her choreography and movement to the narrative, characters and talented small cast.
***
Q: How do you turn a GenX iconic book about a narcissistic serial killer into a musical? What is the vibe of American Psycho the Musical?

The show is set in New York in the late 80s and was originally performed on Broadway and the West End. There were two separate productions and our producers Spencer Bignell and Bradley Barrack decided to do their own version. When I got the call to be involved originally I was fascinated, as I enjoy doing different kinds of theatre. Especially as a lot of this show is 80s pop music, so it sits well in the pocket of what I enjoy choreographing. And a lot of the music is well known 80s tunes that have been re-designed for the show as well as original music by Duncan Sheik. And our musical director Andrew Worboys has made his own mark on the music orchestrations, as we all did creatively in our departments. It's a really incredible show.
The movie version of American Psycho with Christian Bale is well known and I think this musical version stays quite true to the film's style. While it's difficult to understand how a movie that had that much impact can make its way onto a musical stage, it does in fact work well. It's dark comedy but American Psycho the Musical is theatre that makes you think. And the themes and topics in it are still relevant today – like ambition, excess, self gratification, narcissism and how people present themselves to others.
Q: Is your Choreography in American Psycho all original?
Yes, it's all original! Whenever I get asked to do shows that have been produced before in another country I deliberately avoid watching them because I think you can't help but get influenced in some way, so I try not to. I have a method with the way I choreograph, where I never prepare too many 'steps', but I get to know the music and story back to front before I get into the rehearsal room and then, I generally design the movement on the cast itself. I find that if I watch the original productions of anything you do get influenced in some way.
Q: So how did you approach creating for American Pyscho?
This production is the hardest one to date, as it has a revolving stage which makes the process for choreography really interesting … and challenging. I had to really study the script and think about what we wanted the audience to feel in each number. It was important to me to know what we wanted the audience to feel and I wanted to get that across in the movement, especially as it goes to some dark places and there's a heightened sense of anxiety. Which is why a lot of the time there is jolting and very fast moving choreography to make you feel slightly uncomfortable, and the revolve stage helps with that too because the stage is constantly moving, giving a feeling of chaos and disorientation. Each of the numbers almost had to be broken down into mathematical equations to work out how many counts we had per revolve, and in moving the cast from one spot to another.
I also tried to stay really true to the 80s era, as I am genre obsessed with dance in the 80s! I enjoy studying dance genres and that dictated a lot of how I wanted the cast members to move. If we are telling a story set in a certain era it's really important that the bodies move in a way that stays true to the era … so I studied a lot of music videos from the 80s!
It is always a close collaboration with our incredible director Alexander Berlage in bringing these stories and his vision to life.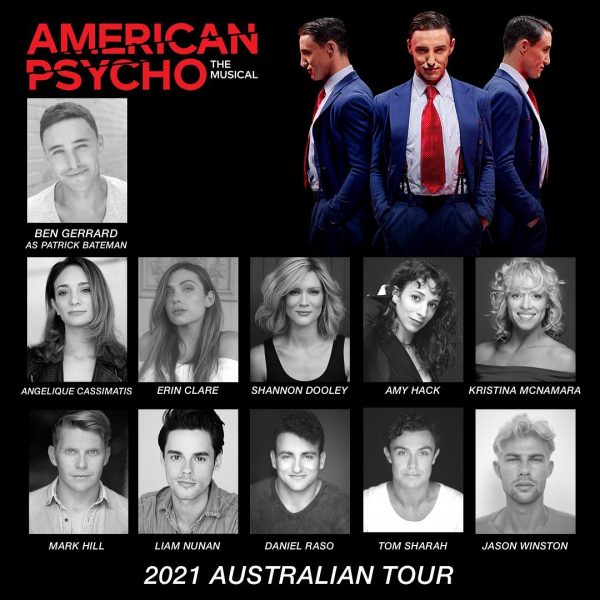 Q: It's a small cast, so how have you applied the choreography to them?
Everyone dances and they each have their own individual characters throughout. There is very little unison ensemble dancing in American Psycho except for a few scenes. I created very personalised movement for each cast member in expressing their characters.
We haven't made any major changes on the show as we believe in not fixing what isn't broken. The creative team is really proud of the product. There have been a couple of minor changes, in particular with the new cast members, as I like them to own their roles in the show by adjusting the choreography to them as individuals and getting them involved in that process with me.
Read the cast announcement for American Psycho here.
Q: Do you have a favourite number?
They're all great, but there is a number at the beginning of Act 2 that we all love …  it's a big, wild number. It's one that definitely has that heightened sense of anxiety, and designed the movement for that was great fun.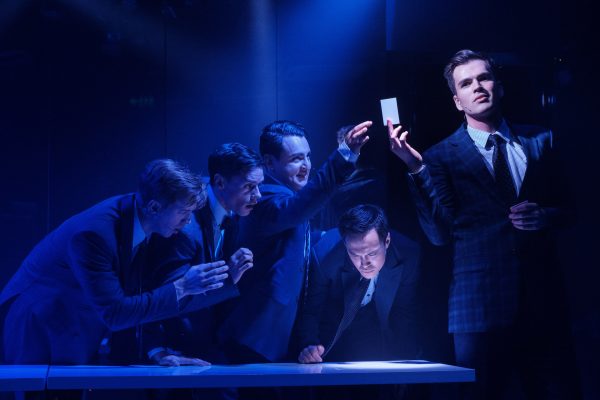 Q: Tell me how having an assistant choreographer works for you?
Originally on this show I had James Maxfield as my assistant, and Ryan Gonzalez is my associate choreographer this time, as well as Kristina McNamara as my dance captain for both seasons. I am so lucky to always have wonderful dance teams. Having Ryan on board this time round is great because he, like James, has amazing attention to story and detail, and its good to get an insight in working on male bodies.
Q: What can the audience expect from seeing American Psycho?
Aside from being entertained by one of the most exceptional and talented groups of theatre performers I've had the privilege of working with, they can expect to experience thought provoking theatre and leave questioning things about themselves.
Q: What is next for you?
I am currently working on a new TV show for the ABC that features dancing and singing … but that's all I am allowed to say!!
***

AMERICAN PSYCHO THE MUSICAL
SYDNEY – Playhouse, Sydney Opera House
June 3 – 27
Bookings: www.sydneyoperahouse.com
WOLLONGONG – Illawarra Performing Arts Centre
June 14 – 18
Bookings: merrigong.com.au
CANBERRA – Canberra Theatre Centre
June 30 – July 3
Bookings: canberratheatrecentre.com.au
GOLD COAST – HOTA Home of the Arts
July 7 – 10
Bookings: hota.com.au
***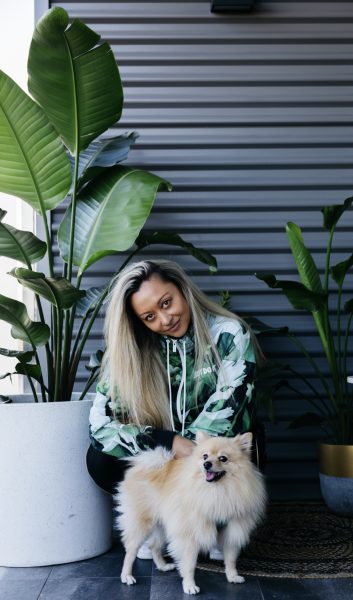 With a career spanning almost 2 decades, Yvette has become one of the countries most versatile creatives. Recognised for her work across multiple platforms as choreographer, creative director and creative producer her contribution to television, theatre and live touring events has lead to a large body of work.
Some notable credits for television include: The Masked Singer Australia, Dancing With The Stars, So You Think You Can Dance, Dance Boss, X Factor, Chris Lilly's J'amie Private School Girl, Cosentino: Master Illusionist, Dance Hero Japan, Australian Idol, the ARIA Awards, the Logie Awards, So You Think You Can Dance Greece, Nickelodeon Kids Choice Awards, Neighbours, the Taiwanese Wiggles for the Disney Chanel, The Big Music Quiz, China's Next Top Model, and Masked Singer Season 2 & Asia's Got Talent where she was assistant to the Squared Division. 
Choreography and creative production for recording artists include:  Tim Minchin, Tones & I, Zara Larsson, Guy Sebastian, Dami Im, Andy Grammar, Illy, Vera Blue, Harrison Craig, Aston Merrygold, Josh Groban, Samantha Jade, Ricki Lee, Bonnie Anderson, Rob Mills, Casey Donovan, Hugh Sheridan, Andrew Da Silva, Dylan Joel, Tim Campbell, Ronda Burchmore, Bobby Fox & Dan Hamil.
Theatre credits include: Young Frankenstein (Hayes Theatre), American Psycho (Hayes Theatre) Winner of the 2020 Sydney Theatre Award for Best Choreography; Candide (NZ Opera); Caroline, Or Change (Hayes Theatre); In The Heights (Independent – Stage Art); All Out Of Love – Air Supply World Premiere (Manila); Reefer Madness (RL); Moonshadow – Cat Stevens World Premiere (Sue Farrelly); Rock of Ages (Rodney Rigby); Little Match Girl at The Malthouse & Queen Elizabeth Hall London; Song Contest (Glynn Nichols); The History Boys (MTC); Assistant Choreographer to the late Ross Coleman for Sweet Charity, Dusty, & Shout – the Legend of the Wild One.
Live and Stadium events encompass the roles of Associate Dance Director for the Victorian State School Spectacular (Hisense Arena), Armin Van Buuren tour (Rod Laver & Homebush Stadium), R'n'B Fridays (Etihad Stadium & Homebush Stadium), Crusty Demons of Dirt (Aust Stadium Tour), George Michael Tribute Tour (Festival Centre and Sydney Opera House), Hong Kong Disneyland Groundbreaking Ceremony (Lantau Island).
Yvette is a prominent Entertainment creative and event specialist for the largest Casino Venues in the country – Crown Casino and The Star Sydney – called upon to design high-end event productions. She has designed ROAR, her own dance fashion line, in conjunction with Energetiks, and is also, proudly, Artistic Director for the Victorian Dance Festival.