Reaching New Heights as an Aussie Abroad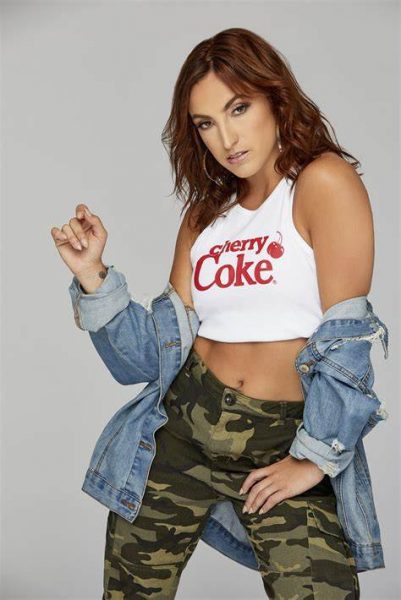 Pro Talent Watch Interview with Tash Marconi
Interview by Chris Duncan
The current climate has been challenging for so many Australian Dancers, aspiring and pro, but after catching up with one of Australia's most in-demand exports, 29 year old Tash Marconi, we are all feeling a little more inspired.
Since graduating from Sydney's Brent Street in 2010, Marconi has worked with some of LA's hottest choreographers and artists including Taylor Swift, J-LO, Kylie Minogue, Nick Jonas, Jason Derulo and Kelly Clarkson.
 But her talents don't stop there. Marconi has graced our Aussie stages in hit musical productions of Wicked, Dirty Dancing and Grease, and you may also recognise her from The Voice, X Factor, Dance Academy, Ravens Home, as well as Baz Luhrmann's The Great Gatsby.
 Chris Duncan sat down to catch up with Tash Marconi about some of her most memorable moments as an Aussie abroad, and how she went from standing in a long line of dancers at open calls, to becoming an Associate Choreographer alongside the likes of Paula Abdul.
***
Q: What makes you love working in LA and the US?
I think it just elevates you as a person. It really has changed my work ethic; the way I perform, the way I see myself, and the way I hold myself. You make different choices in the way that you move, and it's just opened avenues of what I'm capable of. Like the assistant choreographer job and all those things are like, maybe I wouldn't have had the chance to do that here.
I just love that over there (in the US) everyone's sacrificed so much to be there. Their family, their home and comfort. And so, it really comes together as a community. It's so supportive. I'll like, you know, book a dream job and come home and there's flowers and champagne on my doorstep from my friends. It's beautiful. And I don't know if it's because there's more opportunity? Whereas here, there's less opportunity, right, so it's a little bit scarier. Whereas over there there's so many avenues and different dancers and different jobs that everyone gets a chance.
Q: Tell us about your tour with Paula Abdul. How did you come across it?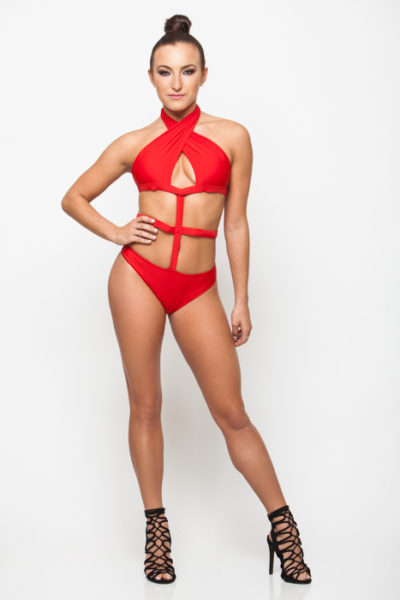 That was an open audition with like 500 girls! In boiling hot summer. And almost left because it was so hot! And I was literally like 2 kilometres down the road waiting in the line… and we kind of learnt the choreography on mass – like 200 of us in the room! It was crazy!
I went in the second group and I had never done it flat out, ever! It was the first time and there's like a full penché roll, double turn, all these things that could go wrong… and they did a massive cut to like 80 girls.
Galen Hooks at the time was going to be the choreographer. She didn't end up choreographing the tour, it ended up being Tina Landen, but Galen was on the panel at the time and she picked people she knew, and the other 40 of us did another two rounds until they got to the last five. And then we had to tap! Paula was like "do you tap?" And I literally improvised and I actually landed on my knee like a presentation at her, and she started laughing! And then I think it was that afternoon that I got the call: "you're booked. You start rehearsals tomorrow."
Q: How did that make you feel?
I literally cried! I was at Trader Joes and went outside, balled my eyes out, and called my Mum and Dad. I had wanted to go on tour so badly… living on the tour bus was my dream!
Q: So when did you start the tour with Paula?
I started that in 2018 in July. I think it was like 3-4 months across the states of North America. At the time, I was only a dancer. One of the boys at the time was Dance Captain. But when they started talking about Vegas and stuff, I thought to myself I would like to slide on in there.
Q: What did you do to prepare yourself so you could slot into the Dance Captain role?
We were doing a performance for Pride at the time – the next year. We had wrapped up the tour with Paula, around Christmas, I had come home to Australia, then went back.
I did the Billboard awards the next year as the first thing back, and Paula was actually meant to perform and we were going to perform for her. Then we found out the week before that they had cut all the girls which was devastating… but I ended up booking the Billboard awards with Kelly Clarkson, and Danni Vitale was the choreographer. I think now, that the universe just had a better plan… because I was so upset that I wasn't doing Paula but I thought, I could feel like I was still doing the Billboards.
When I was in the room with Danni I was in there with like all the OG dancers of my dreams – everyone I had always dreamt of meeting. I was like the new baby – and that was the rehearsal that changed my mind about being there… I realised that I was good enough to be there. I had booked this with one class with this girl (Danni).
Q: Okay, so you did the Billboards. Then what happened?
The we had like a bunch of performances planned with Paula coming up – like we did the Pride festival and some performances in Vegas and the dance captain was working on a film so he wasn't there for those performances and I guess I kind of naturally stepped up into that place. Like making sure Paula knew what she was doing and helping and at the time it was Nika Klun and Renee Ritchie recording those rehearsals.
So I think like they just trusted me and were always asking me, 'so what's this part?', and I would just stand in for Paula on all the props and help with everything, learn her track for her, just a whole bunch of things… and they were like 'ooh you're really good at this! We really trust Tash'.
Paula was teaching at a convention as a special guest in a few cities around America. Michael Dameski had assisted the year before but he wasn't available, so Paula was like 'Tash, I trust you, will you assist me for these next four cities'… I was like 'OMG YES!!' … I was literally crying the first class with Paula – it was me and her – we were getting escorted as the last people to get on the plane out of the club and first people on the private tarmac.
I guess from there she just like really trusted me, she saw me taking on responsibility and that role of being on stage with her and counting and going to do music, teaching the choreography and being so involved. She really began to trust me even more so… when Vegas came around I assisted with the auditions and sat on the panel to help pick the next people which was crazy. I felt like 'Wow I just moved here like three years ago and now I am sitting on the panel watching all my friends audition.' As the show went on and we started creating more and more numbers, I started stepping in more in terms of helping create Paula's track, create the dancer's tracks, and eventually my title turned into 'Associate Choreographer'.
Q: With Paula coming from a dance background herself, it must have been such a lovely synergy to work together in that way!?
Yes, she has a vision at the end of the day and she knows what works well on her body. There is so much vocab that is 'Paula Abdul' and it was great when she would ask 'what would you do here' … it was very cool to take on 'I know how she moves, so now put that on my body … a bit of TASH!'
Q: What would be your best advice right now to young dancers, especially in these times? Because everything is so shut down and the performing arts has suffered so much?
I would say to them that all those tiny moments that you feel might not seem to matter, like the preparation you're putting in, the research, the, you know, tiny steps towards your goals, the actionable steps you're putting in and all the time… Even though you think that they don't matter, there will be a point in time where it all comes together and works out better than you ever imagined. Yeah, and you'll look back and realise those were the moments that got you to where you are.