Pro Talent Watch Interview with Michael Ralph
Bringing Back the Best of the 80s in The Wedding Singer
Interview and article by Heather Clements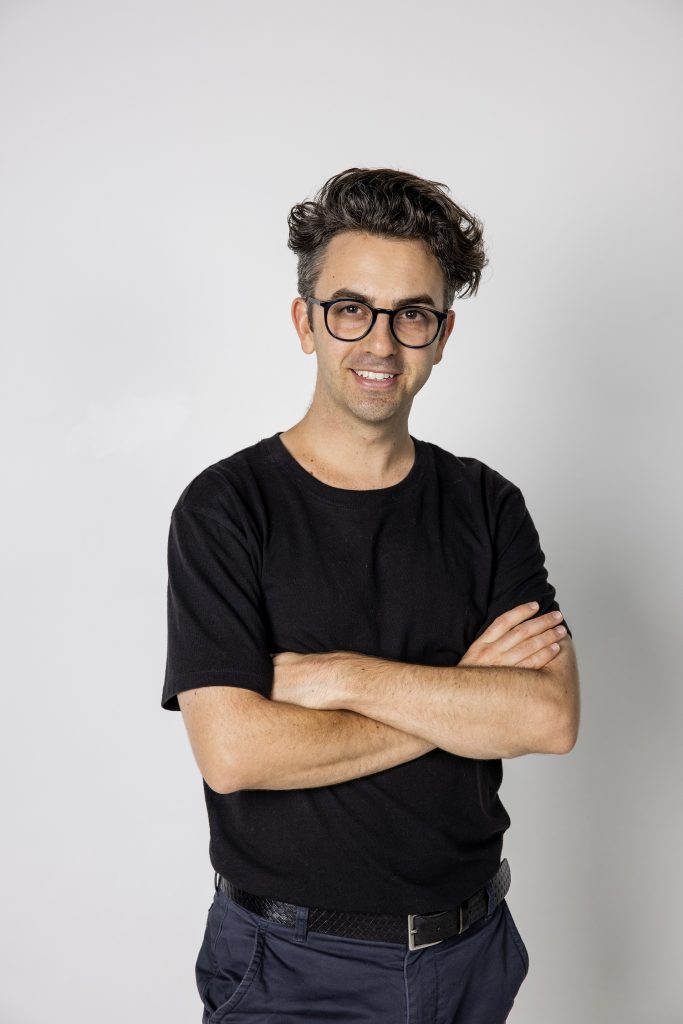 Announced over a year ago, The Wedding Singer musical finally, and joyously, hit the stage this year opening at Adelaide's Her Majesty's Theatre in April. The show's choreographer Michael Ralph couldn't have been happier to bring such a bright and energetic production to life after the worldwide events of 2020 put all stage shows, and careers, on pause or even cancel.
The Wedding Singer – The Musical Comedy is now finishing up in Melbourne and is about to head to the Gold Coast from June 16 for two weeks only, before ending its season in Sydney from July 1. 
Michael is a Melbourne-based award-winning choreographer and director whose recent credits include Bring It On The Musical, Legally Blonde and NINE. He has also been nominated for several Green Room Awards, Sydney Theatre Awards, and Australian Dance Awards.
To say Michael was excited to land the job of choreographing The Wedding Singer – The Musical Comedy is an understatement. He revelled in the fun and opportunity to explore the most stereotypical dance tropes of the now retro 1980s and completely indulged himself into the music of the era which was, for the first time ever, accompanied by now-nostalgic and iconic music videos in the era of MTV. Think: Madonna. Whitney Houston, Janet Jackson, Paula Abdul, Queen, and Footloose, Flashdance, Cocktail, White Nights, Stayin Alive and Fame. 
Heather Clements interviewed Michael Ralph during the April premiere season of The Wedding Singer in Adelaide to ask him about his role and choices as choreographer. 
***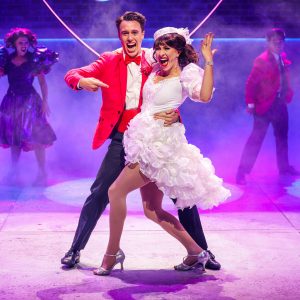 Q: Congratulations on the premiere seasons of The Wedding Singer in Adelaide and Melbourne so far. How was opening night for you and the cast? And how did the rehearsal process go leading up?
Thank you! Opening Night went well in Adelaide after a busy few weeks leading up to it. The rehearsal process for this production was only three weeks and then the tech time was four days in a theatre in Melbourne followed by five days tech in Adelaide – so for a new production (not imported from Broadway or West End) creating everything from scratch it was quite a challenge.
Read our review of The Wedding Singer – The Musical Comedy here.
Q: How did you land the job as choreographer on The Wedding Singer and what were your first thoughts about doing the show?
I had worked for the producer David Venn previously as choreographer and resident director of Bring It On! The Musical for its Australian tour. I was approached about The Wedding Singer – The Musical Comedy late last year (2020) and was so thrilled and grateful to be asked to create choreography for a new production again. My first thoughts were about how much fun it would be to create work for a musical comedy piece as outrageous and bold as The Wedding Singer. I also was instantly excited about the 1980s era and the rich tapestry of dance styles the show would involve.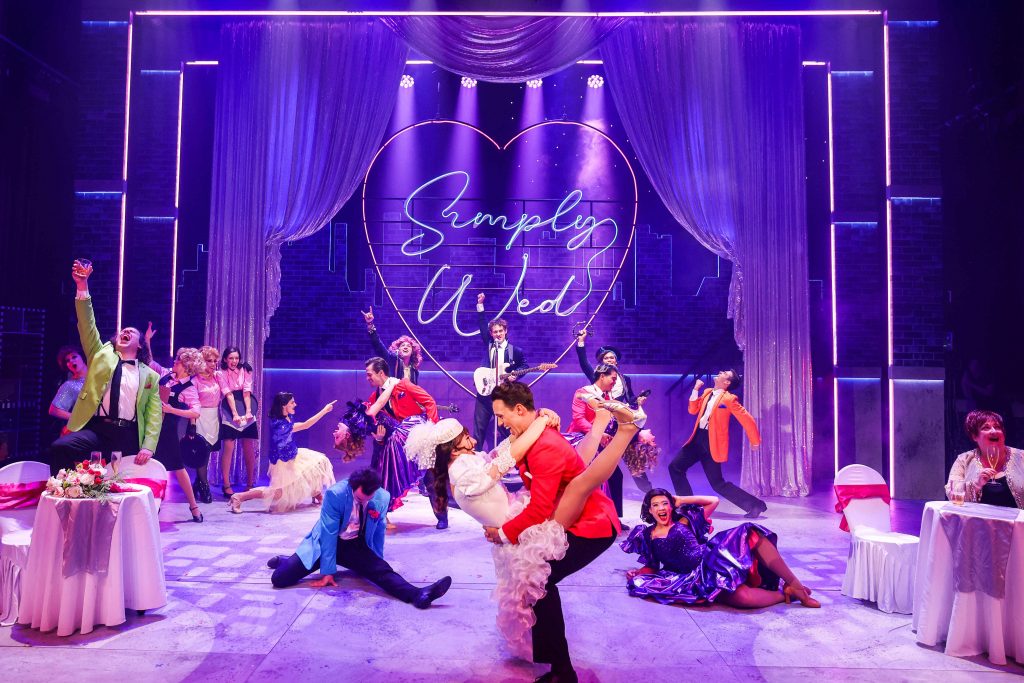 Q: What artists/bands did you draw most from in styling the moves in The Wedding Singer?
When I create choreography for musicals, one of my first research steps is creating a YouTube playlist of footage of anything that inspires me about the era, time, place, or people the story is about. For this show I watched lots of music videos by Madonna, Whitney Houston, Michael Jackson, Janet Jackson, and Paula Abdul. I also took a lot of inspiration from the many iconic dance films of the 80s such as Flashdance, Footloose, Fast Forward, Breakin, and Dirty Dancing. I also even managed to include a nod to the 1980s film Cocktail Hour in a bar sequence in the show.
Q: What did you want to bring to this production as choreographer?
I wanted to bring joy and laughter to audiences with a large dose of nostalgia, silliness, and FULL OUT high energy dance sequences!
Q: What have been some of the challenges in working on this show as choreographer? And, what have been the highlights?
I'd have to say the short rehearsal period and tight tech/dress rehearsal process was challenging. For a brand new production so many things take a long time to figure out and only really can be fully discovered once we're in the theatre. A lot of things change and evolve – I'm still tweaking steps and formations weeks after leaving the rehearsal room.
A highlight for me has definitely been working with such a brilliant cast who are dedicated, talented and understanding, which for a creative process is so helpful. They're also all lovely people as well so that helps make coming to work every day even more enjoyable. I have an excellent team consisting of Romy Vuksan (Dance Captain) and Simon Fairweather (Assistant Dance Captain) who's hard work and contribution to the process has been extensive – I'm so grateful to have them by my side.
Read the cast announcement for The Wedding Singer here.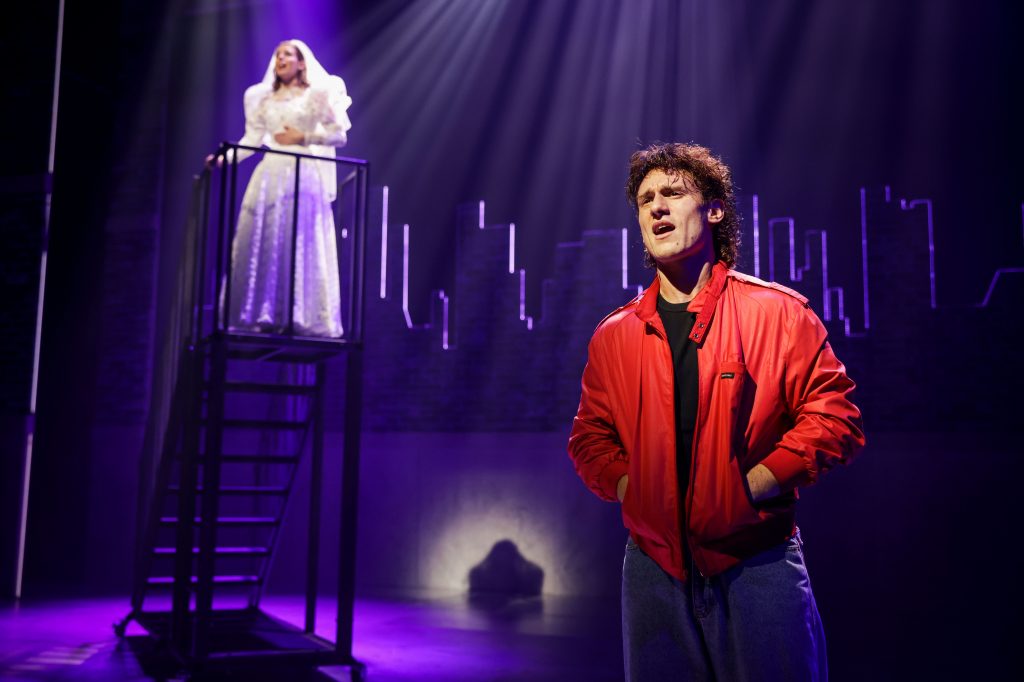 Q: Would you say the dance style/themes in this show is purely 80s, or have you mixed up the styles and genres?
The score of The Wedding Singer is comprised of all original songs and music as well as two of the songs from the original movie version. All the music is heavily influenced by well known iconic artists of the 80s. There are some songs that sound like Cyndi Lauper pop songs, some songs that sound like Queen rock anthems, and other songs that sound like moments from movies like Flashdance or Footloose. Choreographically this allowed me to capture many different feels throughout the show and really pinpoint the influences and movement vocabulary for each moment of the score to tell the story in the most entertaining way. There are dance moments of 1980s Jazz, Ballet, Ballroom/Latin, Old School Hiphop, and Rock concert dance.
Q: How do you think the iconic, colourful 1980s have influenced dance as we know it today?
The 1980s were a time of great excess. Dance as an artform was hugely influential on pop culture and very mainstream. The arrival of MTV really changed the way young people consumed their music and the way artists made their mark on the world. I think we will forever be influenced by the bold and theatrical time of the 1980s in dance and I believe numerous artists and choreographers today continue to draw inspiration from it in their work in 2021 and beyond.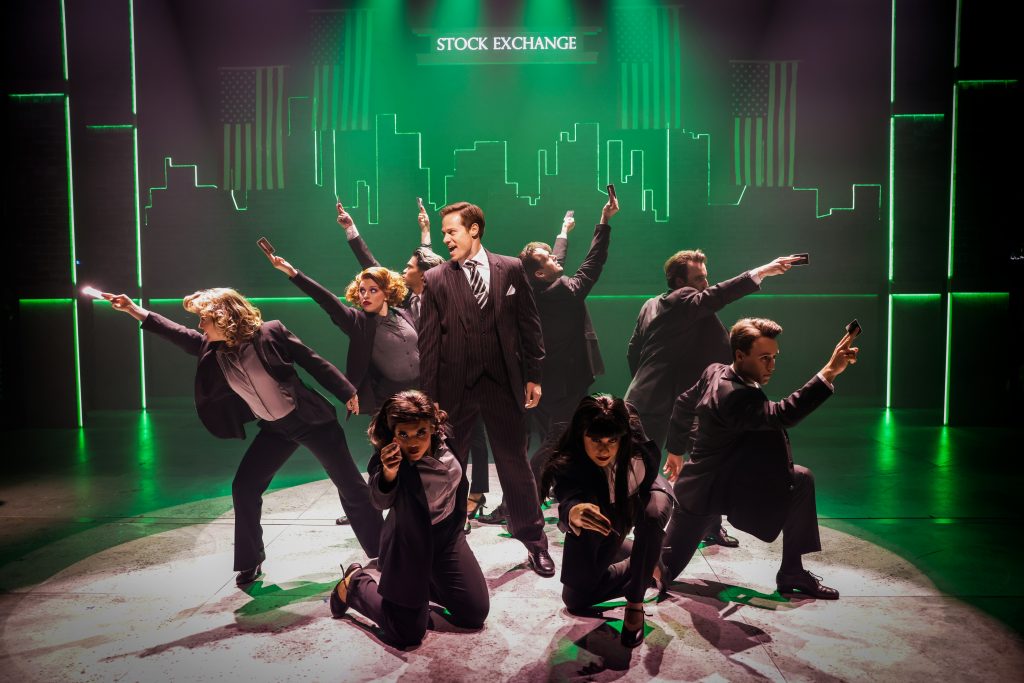 Q: Do you have a favourite dance number in the show? And is there a showstopper?
I find it very difficult to choose anything as a favourite within something I've created – it's like picking a favourite from one of your own children! Doesn't feel right. I do think "All about the Green" which opens Act Two of the show seems to get a strong reaction from the audience. This is the most slick and sophisticated of dance numbers and was inspired by Janet Jackson and Paula Abdul. It goes for about six minutes and the cast really give it everything they've got. It's exciting to watch.
I also really love "Saturday Night in the City" which closes Act One. I had a lot of fun creating it and the climax moment of it always gets the best reaction from the audience every time.
Q: Describe The Wedding Singer Musical in 3 words.
Nostalgic, Energetic, Hilarious!
***
THE WEDDING SINGER – A MUSICAL COMEDY
MELBOURNE ⏤ April 30 – June 5
Athenaeum Theatre
Bookings: premier.ticketek.com.au
GOLD COAST ⏤ June 16 – 26 (2 weeks only)
HOTA
Bookings: hota.com.au
***
Michael Ralph is an award-winning creative who has worked for over a decade as a Performer, Teacher, Choreographer, and Director in the Australian Entertainment industry.
He won the Green Room award of Best Choreography in a Musical in 2018 for Bring it On the Musical (David Venn Enterprises), and in 2015 for Loving Repeating (Vic Theatre Company). His work has also received nominations for Green Room Awards, Sydney Theatre Awards, and Australian Dance Awards.
Michael's most recent credits are director/choreographer of Legally Blonde (James Terry Collective), Herringbone (Squabbalogic), NINE (Stage Art), and resident director/ choreographer for Bring it On the Musical (David Venn Enterprises). He has created choreography for world premiere productions of Georgy Girl – The Seekers Musical (Richard East/Dennis Smith), NED – A New Australian Musical (GDP/Capital Venues & Events), and CrossXroads (RL Productions). For The Production Company he has choreographed The Boy From Oz, Dusty, and West Side Story. For Watch This, Melbourne's Sondheim company, he has choreographed A Little Night Music, Company, and Pacific Overtures.