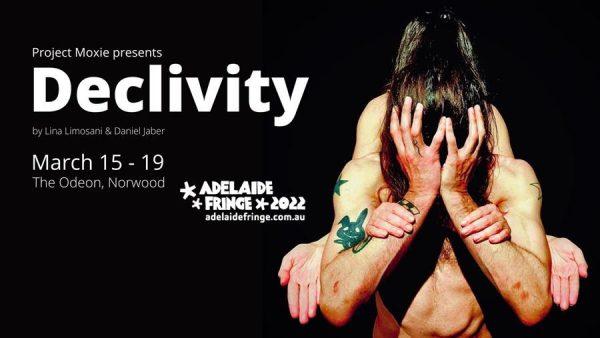 Declivity
15-19 March at The Odeon
'This is what modern dance should be; striking, theatrical and human.'
– Global Media Post on Lina Limosani's work. 
'It's more than cutting edge, it cuts straight to the bone'
– DB Magazine on Daniel Jaber's work.
For Projekt Moxie's inaugural season, internationally renowned choreographers Lina Limosani and Daniel Jaber bring to the stage Declivity; two contrasting new contemporary dance works that take inspiration from literature icon Edgar Allen Poe. Declivity promises to be a sophisticated, intense, and emotionally charged experience for its audience.
15-19 March at The Odeon.
7 Shows only!
See more here.