Full Program for 2019 OzAsia Festival Announced
Six Exciting Dance Events
This year's OzAsia Festival will feature 60 exciting events including five world-first performances and 22 Australian premieres as part of Australia's leading contemporary arts festival engaging with Asia.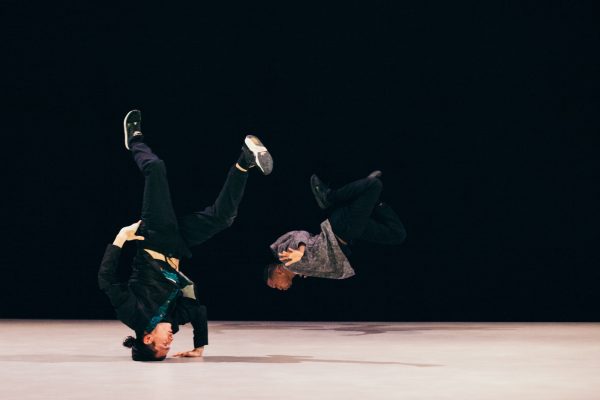 Held from October 17 to November 3, the 13th annual OzAsia Festival will feature 850 artists from more than 20 countries in an engaging line-up of boundary-pushing works across everything from music, theatre and dance to film, literature and visual art.
Attendees will be treated to 18 days of performances, screenings, exhibitions and free events including the popular Lucky Dumpling Market (October 17 to November 3), Moon Lantern Parade (Saturday, October 19) and JLF Adelaide (November 1-3) – a satellite event of the iconic Jaipur Literature Festival.
The program includes four not-to-be-missed dance shows:
Australian premiere of Kata  [17 – 18 Oct] ⏤ martial arts inspired hip hop street dance by Anne Nguyen Dance Company (France)
Australian premiere of What the Day Owes to the Night  [22 – 23 Oct] ⏤ an athletic acrobatic work by 12 male dancers by Hervé Koubi (France)
Adelaide premiere of Vessel  [26 – 27 Oct] ⏤ an abstractly beautiful sculptural dance work by choreographer Damien Jalet (France) and visual artist Kohei Nawa (Japan)
Australian premiere of Outwitting the Devil  [1 – 2 Nov] ⏤ the latest dance theatre piece by award-winning Akram Khan Company (UK)
This year will also host the final year of DanceLab on October 25.  This has been a 3 year residency process facilitated by acclaimed choreographer Leigh Warren and a group of 11 highly experienced dancemakers from Australia, Taiwan, Singapore and Hong Kong who have spent a week together annually during OzAsia Festival and staying in contact year-round to learn about each other's work and developing long term collaborative relations. The artists will present a work in progress improvisation that demonstrates the areas of connection and experimentation the artists have explored together. Following the performance on October 25, they will share their thoughts on the long-term residency and explore what comes next.
Finally, OzAsia Festival 2019 will also be facilitating Dance Masterclasses held by the visiting dancers/choreographers Valentine Nagata-Ramos (from Kata), Guillaume Gabriel (What the Day Owes to the Night) and Damien Jalet & Aimilios Arapoglou (Vessel). More about these classes here >> www.ozasiafestival.com.au/events/dance-masterclasses/
OzAsia Festival Artistic Director Joseph Mitchell: "The 2019 OzAsia Festival will be our largest, most adventurous and fun-filled festival to date. There really is something for everyone – from free events through to thought-provoking theatre and visually stunning dance. We're excited to see some of the most loved artists from previous OzAsia Festivals returning with new works, while our more adventurous audience members can indulge in our more immersive events like a pop-up performance in the Dunstan Playhouse foyer (Stuck in the Narrowest Path) and a six-course meal featuring stories from local and visiting expats (Surpassing the Beeline). Come and enjoy the festivities and warmer spring weather for what is promising to be an unforgettable experience at this year's OzAsia Festival. I can't wait to see you there!"
The full OzAsia Festival program is available online at www.ozasiafestival.com.au.