DirtyFeet Announces Recipients of Out of the Studio
New Works Development Program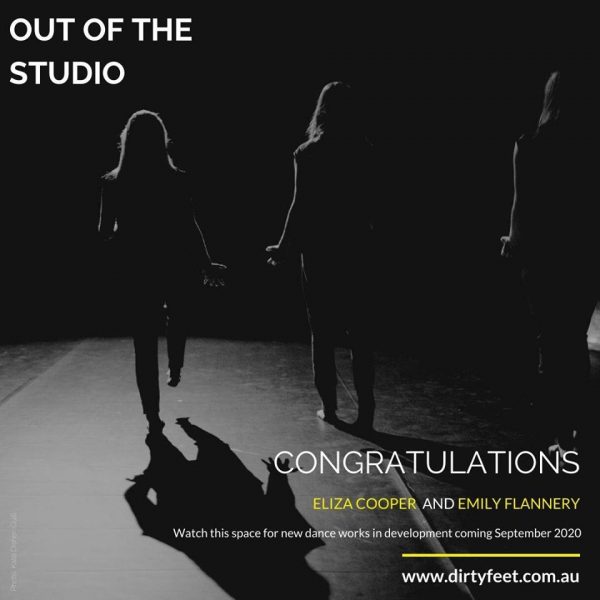 Congratulations to the 2 recipients of this year's Out Of The Studio new works development program offered through DirtyFeet.
The two up-and-coming choreographers who will have the opportunity to develop their new dance works are Eliza Cooper and Emily Flannery.
Out of the Studio is an opportunity for emerging choreographers to develop new ideas and a platform to present their findings in a Choreographic Development Season funded opportunity, and ultimately present their work to audiences in a theatre context.
Emily and Eliza will each received the use of facilities over three weeks in September 2020 to development their dance art concepts in their new work with the assistance of a mentor, budget and up to four collaborators before finally presenting their work on stage.
DirtyFeet say they were impressed with the quality and standard of the applications from aspiring choreographers. Further details about the program and participation will be announced in August.
Follow DirtyFeet on Facebook for updates.