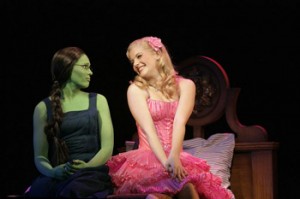 Have the principal cast members of Wicked had enough after a year in the spotlight? For any artist a year playing the same character 8 times a week with no variation could be a little tiring. Let's hope Sydney siders get the chance to see the fab cast who are in Melbourne now.
Lisa Leguillou who came out for the original casting will be back in Oz in September to put the potentials through their paces. First round auditions will happen from 24th August with callbacks in early September.
These auditions are closed only so please contact your agent for all details.