Ausdance Launches Podcast of Conversations for the Dance Industry
In Conversation With …
'Ausdance in Conversation With…' is a podcast created by Ausdance NSW that address the hard-hitting issues that affect the dance sector and wider arts community. Topics include mental health & the body, biodiversity, and parenting in the dance industry.
In the first new Podcast, the conversation features guest host Annalouise Paul who speaks with Gwen Korebrits (CEO of Dance Health Alliance) and Linda Gamblin (Head of Training and Sydney Dance Company) about mental health in the dance industry.
The societal rise in awareness of mental health and surrounding issues is currently more evident than ever. How is the dance sector responding to this in 2019? How is the dance sector responding to trends in thinking and being proactive about mental health? What are your approaches to self-care so we can learn from and share with each other?
Upcoming episodes will focus on how biodiversity is relevant to the dance industry and how balancing family life effects dancers in particular.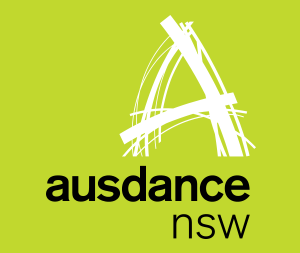 This podcast originally developed from a pilot program titled 'Let's talk about it' produced in partnership with choreographer Natasha Crane. The three pilot episodes addressed issues and points of discussion that dancers are talking about, including mental & body health, project management, work visas, and career strategy.
Guests and topics included: Kelley Abby, choreographer, on mental tips to spark creativity; Petros Vournelis, Master of Chiropractic and Health Science, on treatment and pain management for the dancer's body; and Amy Campbell, choreographer,  on the power of networking. These original pilot episodes can be accessed at soundcloud.com/ausdancensw
The new podcast was first broadcast live on Thursday 18 July at 6pm on Radio Blue Mountains, and will be available via Ausdance NSW's Soundcloud account soon – So stayed tuned!