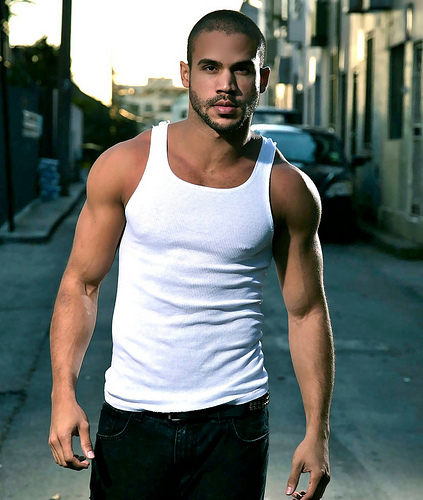 DanceLife caught up with LA based dancer Willie Gomez while he's out here dancing up a storm locally, you may have seen him on X-Factor.
You are currently in Australia to work as a dancer. Why did you decide to make the move to Oz after just coming off Britney Spear's 'Circus' tour?
Well I wouldn't say I've made the move haha but it has definitely crossed my mind…
I love this place so much. I can say its one of my top 3 favourite cities. This is my third time here since the Circus Tour back in Nov/2009…
This time has been the longest that I've stayed here in Sydney, which is why I decided to get an Agent and some work such as Dancing on XFactor 2010, etc
What was the audition process like to land the Britney Tour Gig?
The audition process was CRAZY but amazing at the same time… It took two long days of non stop dancing for them to get to the end and cast the 14 Tour Dancers out of over 1,000 that auditioned. Everyone there trying to book the same JOB! I remember it as though it were yesterday, having to audition next to all these dancers that I basically grew up watching on TV and in music videos and concerts. On top of that was the added pressure of having to dance in front of Jamie King, one of the biggest music tour directors, and Britney Spears herself… Crazy huh?
How have you found the LA dancers different to the Australian ones?
I find that the dance community in LA is a lot bigger due to all the big job opportunities and the amount of dance studios for training. All of these elements combined means that you can find people in LA from all over the world which can also be a bit overwhelming at times because there are so many talented people that are all there for the same reason. In comparison, the Sydney community is not
as big but its full of very welcoming and talented people!
What's one piece of advice you would give an Australian dancer wanting to make the move to LA?
I would just say this to anyone that wants to pursue Dance as their career. If you ever get the chance to go spend a few months in LA or even make the move.. Don't even think about it twice.
I made the move from Miami to LA 2 years ago and my life has changed so much and all for the better.
The great thing about LA is that it's full of opportunities. Its where all the big tours, film and music videos auditions happen
Where do you see yourself in 5 years time?
Well I'm only 24 years old now so I can definitely say I would love to tour with a few more artists… I love what I do and what better than getting to see the world doing what you love to do the most! Apart from that I like to live in the moment and will see where that takes me!
Willie is represented by JEEP MANAGEMENT.