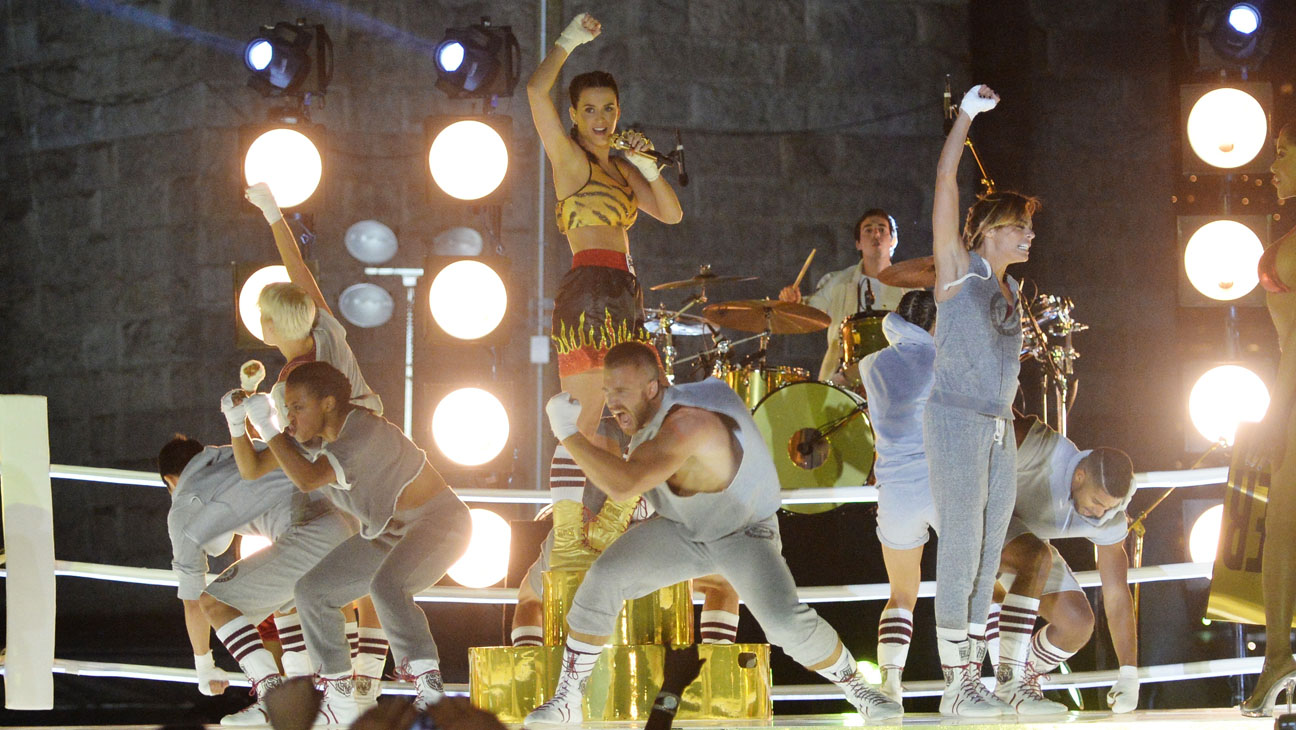 Earlier this month, DanceLife had the opportunity to chat with Lockhardt Brownlie who is currently one of Katy Perry's dancers on her world tour! From humble beginnings in Tasmania, Lockhardt trained hard and worked his way to one of the most sought after dancing jobs in the world! At age 17, he moved to Sydney to complete his training and booked his first professional job in his first year! Now, represented by Jeep Management, Lockhardt can be seen dancing around around the world with Katy, on hit television show "Glee" and has performed at every major awards show in the USA as well as the world famous NFL Super Bowl half-time show. Here, we ask him, what its like working with Katy Perry, his training, as well as his advice for aspiring professional dancers:
What is it like working with an international superstar like Katy Perry?
It is everything and more that I dreamed it would be as a kid. It truly is a dream come true!


How did you come about working with Katy?
4 months into living in LA I received an audition notice from my agent , for a one time performance in Madrid for the EMA's. I went along to the audition with the other 500 boys and danced my heart out and got booked for the job. I was one of 4 boys and 2 girls selected.  From then on we had job after job with Katy, lasting the duration of 2010. In 2011 she personally asked us to tour with her on her first headlining World tour.
Is Katy Perry as nice as she comes across in interviews and on TV?

Absolutely. She is family to me.
What was your training growing up in Australia?
I grew up in Tasmania and so my training was at quite a few different schools. Unlike the bigger cities where studios provide all forms of training, I had multiple schools to give me the best of the best. Living in Tasmania was a massive bonus, I had a lot of one on one time with my teachers and opportunities I wouldn't of had if i was living in the bigger city. At 17 I moved to Brent Street Studios to study their Performing Arts course. It was during this year that I really became the dancer I am today.




What was your first professional gig? What have you done since then?
My very first Professional gig was a Trade show in Sydney choreographed by Aleeta Blackburn. It was from this gig that I was lucky enough to gain an Agent half way through my course at Brent street. After I graduated from Brent street I went on to be part of the Original cast in the musical  'WICKED' in Melbourne. This was a massive experience as it was my first professional musical and the show had such hype all over Australia. I performed in Wicked for 15 months and after that I was ready to move on. I wasn't sure what I was going to do next however I knew it was time to move on as I had the itch to do something different.
After leaving 'WICKED' I went on a 3 month holiday to LA and came back with an Agent and my O-1 visa was underway. 8 months later I was on a plane moving to LA. Since moving to LA I've been on numerous episodes of "Glee", Toured the world twice with Katy Perry, Danced at all Major American Award shows, toured with Taylor swift and was part of the Super Bowl half-time show. 5 years have gone by so quickly!!
How do you deal with auditions? Are you a person who gets nervous?
Auditions for me are a chance to show off my talents. I used to get nervous but now I look at it like a chance to showoff what I do best, and that is dance. There are so many more elements that come along with auditions. The audition panel are looking at height, coloured skin, hair type and colour and then they'll look at dance ability. We can all dance, it's just a matter of who suits the job that they are looking for RIGHT NOW.
What advice would you give to young dancers wanting to "make it" in the industry?
Stick at it!! If this is what you really want to do, stick at it. It will happen, it's all about timing. It might happen quicker for some people but everyone's journey is different. Look at some dancers that inspire you and follow the things they did to get where they are. I had a lot of inspirations when I was younger and a lot of idols I was trying to follow. Even when I got to America I made a conscious effort to look at the people who were working, and really looked at what they had done to get where they are now. You also have to be thick skinned and confident!