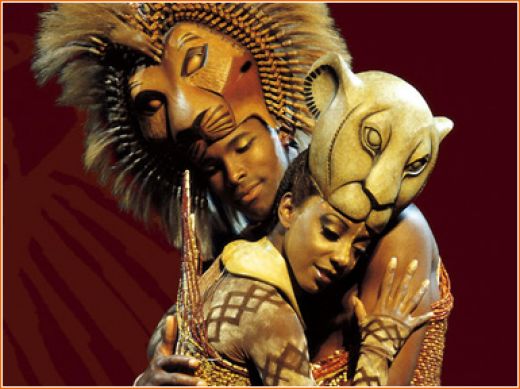 Disney's global favourite musical The LION KING is set to return to Sydney in 2013!
President of Disney Theatrical Production, Thomas Schumacer, announced last week it will re-open at the Capitol Theatre in December 2013. He said although the musical premiered in 1997, enormous demand for it continues worldwide.
"It's still going to be new to the audience that see it for the first time," Mr Schumacher said.
Based on the 1994 animated movie, The Lion King features music by Elton John, lyrics by Tim Rice, musical score by Hans Zimmer's and choral arrangements by Lebo M.
Julie Taymor's stunning original production features use of large puppets on the musical theatre stage. The Lion King has won six Tony Awards including Best Musical, with Taymor receiving the award for Best Direction of a Musical, and sharing the Tony for Best Costume Design. Taymor will also supervise the new production undoubtedly continuing her expert blending of African art and Broadway showmancship.
There are high expectations from the NSW Government's Minister for Tourism, Events & the Arts, George Souris that the production will attract more than 500,000 interstate and international visitors generating over $36 million for NSW.  He says a new generation of young families is ready to enjoy the musical.
"It's the most successful musical in the world and it exceeded all expectation in 2003," he said.
The original Australian production of The Lion King played at the Capitol from October 16 2003 until June 26, 2005, playing to 1.35 million people. During that original 21-month Sydney season, the show played to 90% capacity. A Melbourne season at the Regent Theatre followed from July 18, 2005 until June 4, 2006.
Mr Schumacer said, "We get many more requests around the world for productions of The Lion King that we can't accommodate…"
Since opening in America in 1997, there have been 19 productions of the musical around the world.It is estimated to have been seen by 63 million people and grossed more than $4.7 billion. The Sydney production is predicted to run for about eight months.
Opening with an Australian cast in December 2013, the show will be competing for audiences with big-stage local productions King Kong and Strictly Ballroom, both produced by Australian-owned Global Creatures.
And veteran producer John Frost is preparing for the world premiere in Sydney in May of a new stage musical based on the Hollywood movie An Officer and a Gentleman.
Disney Australia's managing director, James Thane, said competition is healthy for business.
"It is possible to have hit shows running at the same time that appeal to different parts of the same markets," Mr Thane said.
Stay tuned to DanceLife for more Musical Theatre updates!