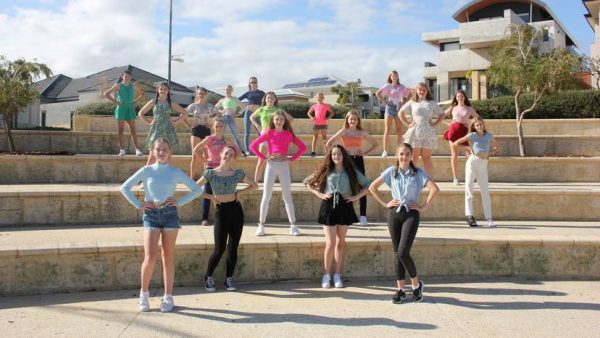 Iso Inspired Original Song and Music Video 
'Satisfied' by Bailey Perrie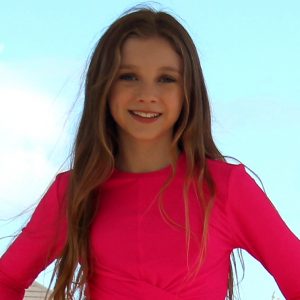 Meet Bailey Perrie ⏤ the creator of our latest featured dance video created during isolation. Bailey, 14 years, is from Western Australia, and has impressed us by not only writing and recording an original song, but also choreography and producing the video for it! Titled 'Satisfied', the uplifting and catchy song is Bailey's way of trying to see the positive to come out of the global pandemic and its unprecedented affects everyone's life.
"I wanted to write a song that was a positive to a negative problem… I just wanted to make people feel happy. I wrote the whole song prior to going to bed one night. I just record myself on my phone so I don't forget my melody. Then I went to a local producer I know well, Byron Keno, and sang him the song and we work out the chords together, and he starts building the song from there,"  said Bailey.
"The song was written in about two hours, then I spent six hours in the studio recording it. For the dance video I made a YouTube tutorial of the choreography and sent it to the girls who had two weeks to learn the routine. During that time I had been investigating good locations that we could use, but I was limited due to restrictions of the virus. But in the end I found an amazing park in Iluka. At first I had a smaller number of dancers involved as outdoor numbers were limited to 20. Then a few days before filming the numbers changed to 100, which allowed more to be involved." In total, it took Bailey six weeks to write, record, create, film and produce the final video for 'Satisfied.'
Dancing since she was 8, Bailey attends Denise Dancing School in Joondalup, and trains in all styles. She also has singing lessons and wrote her first song, 'Step by Step', at the age of 11. She sings with One Big Voice and the Mater Dei College School Choir.
The passed few months of the world closing down due to COVID19 has impacted Bailey like many other passionate performers. "I missed being on stage and dancing with friends, especially at my favourite dance competition. I did enjoy the time with my family and I wrote a lot of new songs, but the biggest negative for me was that I had just started to get lots of performances booked, of which, of course, all were cancelled."
Bailey loves choreographing routines and hopes to have a successful pop music career one day. She also loves musical theatre, with Hugh Jackman being one of her inspirations. "His transition from film to theatre to stage performance is amazing and to top it off he seems like a really great person who stays out of trouble!" She is also appreciative of the support and encouragement she receives from her family which allows her to give it all a go.
Now that life has been re-started for most events, Bailey is please to be back to the studio and is so happy to share 'Satisfied' with the rest of the world.