Kazka by the Lehenda Ukrainian Dance Company
New Dance Phenomenon Comes to Australia
Acclaimed composer Nicholas Buc, who has worked with the likes of Tina Arena, The Whitlams, Ben Folds and Passenger is putting his support behind Australia's very first Ukrainian show – KAZKA.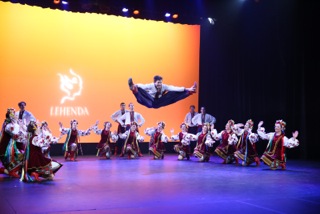 The Lehenda Ukrainian Dance Company's new production, KAZKA, has already played to two full houses in Melbourne, with the next stop in Sydney before the production goes on the international stage to the US and Canada.
"The music of KAZKA represents a true cross section of musical worlds, combining all the hallmarks of traditional Ukrainian style folk melodies with more contemporary scoring techniques", said Nicholas Buc.
KAZKA is an exhilarating and innovative folk ballet, inspired by Ukrainian fairy tales which will showcase the country's traditional dance and folklore in a new and creative way. This tale of love, betrayal and the supernatural is mixed with original and creative choreography from Artistic Director, Melanie Moravski Dechnicz.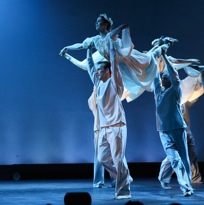 KAZKA has been six years in the making; with over 1000 hours of rehearsal time spent perfecting the show's death defying sword routines, perfecting over 1300 costume pieces, as well as the complex acrobatics that will leap off the stage with colour and energy as audiences in Australia experience the Ukrainian culture on stage for the first time.
The 39 dancers involved will make you marvel at their acrobatics, fall in love with their costumes, surprise you with their grace and make you laugh. Through this performance, the Ukrainian culture is showcased in a creative, fun and educational way to Australian audiences.
"With KAZKA, the aim was to create an Australian first for Ukrainian dance; something exciting, fresh and traditional with a twist. A show created from scratch, that could speak to all", said Melanie Moravski Dechnicz, Artistic Director, Lehenda Ukrainian Dance Company.


Date:              Saturday 16th May, 2015 @ 7pm
Venue:          Parade Theatre at NIDA, Kensington, Sydney
Tickets:        $27.50 adults | $20 concession | $15 children under 12 years