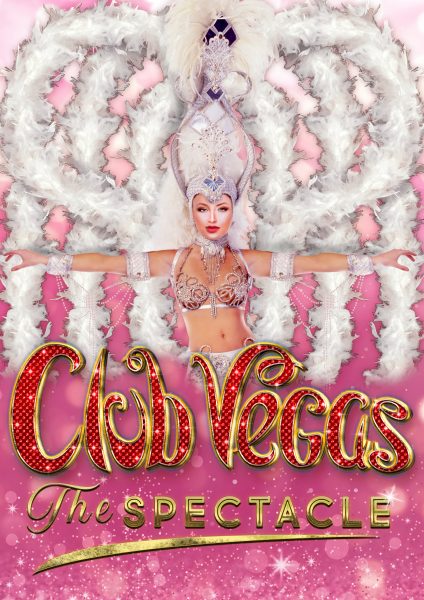 Club Vegas – The Spectacle
The Star, Gold Coast
A glittering, lavish, breathtaking, modern nod to the glamour and over the top glitz of yesteryear on the famous Las Vegas glitter strip, it will dazzle audiences of all ages when it arrives at The Star for two performances only on Saturday 14th October.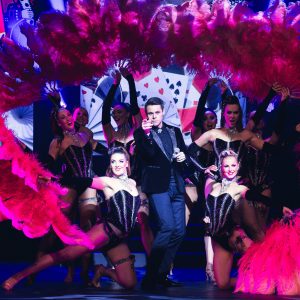 Club Vegas – The Spectacle promises to immerse audiences in a world of unsurpassed entertainment, as 22 singers, dancers, illusionists, aerialists and multi-talented performers seduce them with their jaw dropping skills, in award winning million-dollar costumes, alongside mind blowing staging including a show-stopping glittering 15-foot motorized Stiletto!
The incredible cast will share the glittering spotlight with master illusionist (Sam Powers) and dynamic singers (Jonathan Guthrie-Jones & J'aime Holland) who will be saluting many famous icons who have graced Las Vegas showroom stages.
The creative team that brings all this magic together are none other than Artistic Director, Adam Bahoudian and Helpmann Award nominated costume designer Nina Bahoudian.  No stranger to the Gold Coast, this dynamic duo will be remembered for their groundbreaking productions Hidden Palace, Midnight Magic, Tempo Rouge & Zingara which transformed the cabaret scene.
Adam Bahoudian said, "We are so excited to be returning to the Gold Coast.  This is going to be a very big party show with something for everyone. Have no doubt that you will be transported to a mesmerizing new realm of escapism!"
This show promises to have you laughing, dancing & singing in your seat along to the heart thumping, high-octane electric fusion of 70's /80's/90's artists including Ricky Martin, David Guetta, Dua Lipa, BTS, Frank Sinatra, Dean Martin, Bruno Mars, Lady Gaga and Tina Turner to name a few.
Club Vegas – The Spectacle
Gold Coast – The Star
Saturday 14th October 2pm and 8pm