From Dancer to Director
Phillipe Hopes to Shine a Light on the Real Struggle of Dancers in 'Delicate'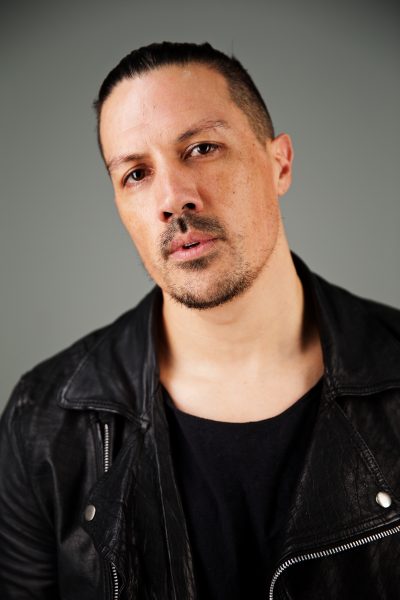 Over the past decade New Zealand-born Phillipe Witana has travelled the world as a working dancer, author and short film director, including six years in China. Now happy to call Sydney home, Phillipe is finally feeling more grounded and ready to transition his career to that of a feature film writer and director with his latest project from his BLNK production company – Delicate.
A dance film with a difference, Delicate tells the story of an ambitious female dancer (with the name of Delicate Chiswick) prepared to push her body and mind to the limits to succeed in a contemporary dance company. Along the way, she is coerced into self-harm by a narcissistic director while also dealing emotionally with the trauma of her manipulative and abusive mother.
In writing the screenplay Phillipe believes his experience of having a 'dancer's life' has prepared him well for the challenges in bringing Delicate from concept to a reality.
"I spend as much time as I can, trying to push forward on this new passion and film writing and taking on whatever directing projects I can get my hands on that resonate with what I want to do. It's been like a great transition, and dance has sort of prepared me to be able to transition into the film, because I don't think I'd have the tenacity or endurance to try and stick out a new career in the arts had I not walked that path already as a performer… particularly coming into a different medium at such a late age as well," said Phillipe.
Delicate has been in development for more than two years as Phillipe wants to bring more dance to film that has a strong narrative, reminiscent of dance films of the 1980s such as Flashdance and Fame.
"It's been in the works around about two-and-a-half years which isn't long really in terms of a getting a film made, but for me, that's a really long project! It's not autobiographical but it does draw inspiration from a lot of experiences in the dance world that general audiences are unaware of… that I have seen happen firsthand. I've really tried to call on those experiences in writing Delicate."
"My overall picture is really just bringing more dance into film… Just to have the opportunity to be able to communicate to audiences that don't really understand dance at all. I feel like it's a medium that's rarely explored in Australia, or even globally, in general. That's kind of where I've been trying to marry that part of what dance films of the 80s achieved in terms of storyline – you know like the Flashdance and Dirty Dancing genres – to the talent on display in more recent films like Center Stage, Save the Last Dance, and You Got Served."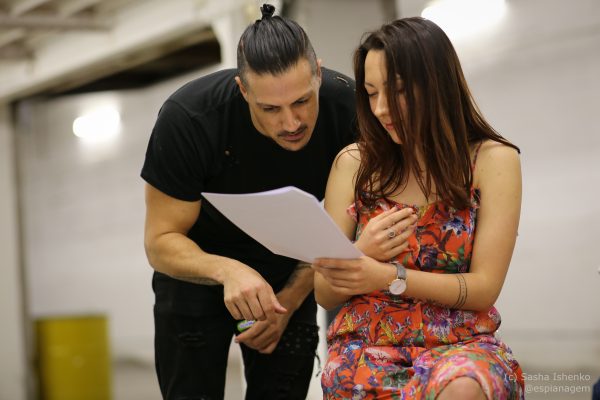 Phillipe's first foray into writing was in 2015 when he self-published Dance To Success, a 'how-to' guide for Australian dancers wanting to make it as a professional dancer. He collated his knowledge and experiences into advice from auditions and agents to finances and finding work. He then went on to study drama and direct and write short films through BLNK. For a long time he resisted the old adage to "just write what you know".
"I'd always shied away from writing about dance because I just didn't want to touch on that world unless I could do it really, really well. I haven't liked many of the dance films that have come out in the last 15-20 years because of the lack of connection to the narrative. I came up with different ideas on characters that would be interesting and scenarios that weren't cliché. I just kept really thinking; if I really was to write a dance film, what's something that happens in our world? It took me nearly six months to write but I'm proud of where it is now. I hope it's going to be something that will open audiences' eyes to the process of what dancers really go through."
"One of my goals with this film is to try and resonate to more than just dance audiences, and to get general audiences interested and to appreciate dance more. The story does centre around one main character, whose name is 'Delicate'. Her world has been fixated on living her life through these toxic relationships and particularly one with her mother."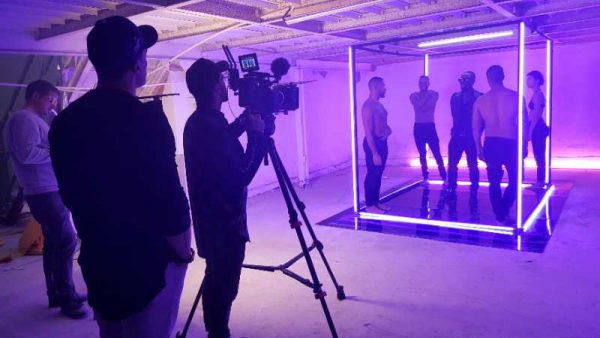 "The story starts when she actually embarks on a quest to get into this dance company so that's where we jump in. The story progresses with her trying to make it into this company against incredible talent and against the director who really coerces her into a lot of self-inflicted pain which I believe is something that all artists can experience – whether it's acting, singing or whatever. Once we learn this, once we see the faults in our work, it starts to become addictive – and that's what happens to this girl. It becomes about the pain to the point of being very self-destructive, not about accelerating art. This is not the cliché kind of film about a struggling dancer who achieves her goals and makes it big. This kind of character is someone who we feel sorry for in that her ability to receive love comes from pain and suffering. It is a darker story, but I feel like that's an angle that will be different to the cliché or the 'norm' of what we generally see of dance films."
In his vision for the film Phillipe states that the world of dance is brutal. History has always portrayed dance in cinema as nothing but a beautiful artform. One layered in hopes and dreams and aspiration and hard work. He hopes for this film is to expose audiences to what really happens in the creative process of beautiful art. In most cases it's unforgiving, dark and full of people who are willing to push barriers most professional athletes world never dare.
"Dance has been a part of my life for over twenty years, something I lived and breathed as a professional. I want to share this medium in a light never before seen in this context, through the eyes of a struggling young woman addicted to this level of masochism. Her story, pain and suffering is relative to what we all connect ourselves to at times of struggle. And that is the many shades of LOVE."
Aside from having a strong narrative, Phillipe aims to depict the vulnerabilities of dancers and their humanity. He believes most audiences just see dancers as beautiful, talented and artistic without understanding the years of training and sacrifice required to be an elite dancer – an athlete in fact. In Delicate, he wants to show all parts of the dance industry and who dancers really are.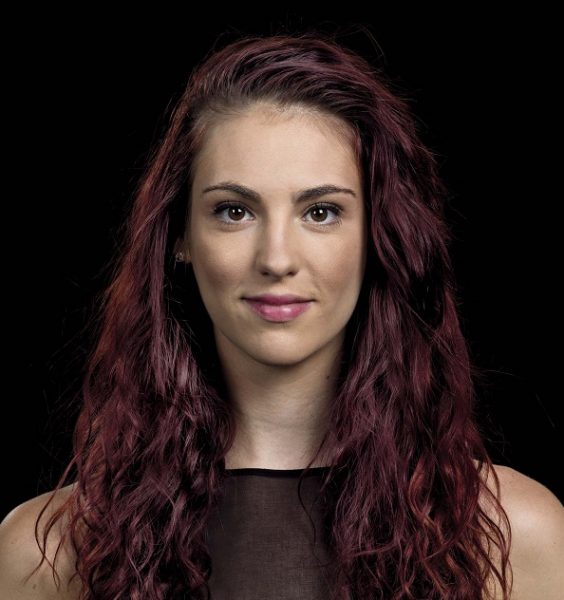 Phillipe was inspired to set the story at a fictional prestigious contemporary dance company by the works of Adelaide-based Australian Dance Theatre, and has even recruited some of their dancers to perform in the 'proof of concept' pitch video as a well as former ADT dancer Jessie Hesketh as the film's choreographer. Jessie and Phillipe were both former contestants on the 2010 season of So You Think You Can Dance, placing second and fourth respectively.
"We'd met on So You Think You Can Dance but it's awesome that it's has come full circle because she's come on board to help choreograph for the proof of concept. I know that Jessie can bring a high level of dance to the narrative, which I'm appreciative for. When Jessie was a member of Australian Dance Theatre I did go to some of their rehearsals and watch their live shows and I saw what they actually go through in the process of creating art. I just really connected to the works of a ADT. For a contemporary company the level of athleticism is very distinguished compared to other dance companies in terms of the physicality of what they do on the dance floor. It's really acrobatic and athletic. I think when that can be explored that's kind of the epitome of what the dancers go through in terms of athleticism to train. It's something beautiful that audiences in general really don't understand in terms of what it takes to give you that one hour of entertainment in a show."
Phillipe has recruited a talented team to take his film to the next phase of producing a nine minute 'proof of concept' film including producer Andrew Cutcliffe, cinematographer Jonathan Baker, composer i.amsolo, and dancers Jana Castillo, Naomi Hibberd, Tegan Rushton and William Keohavong. So far Delicate has been financed through crowdfunding, Create NSW and Phillipe personally. He plans to shoot the proof of concept in January (pending Covid restrictions being lifted) which will then be presented along with the final version of the script to potential investors to secure a green light on making the feature film.
"We are hoping that some of these great Australian actors who are stuck here at the moment because of lockdown might look at the script with interest. Hopefully we can get it in the hands of some of these more higher profile actors and combine them with some amazing talent. We've cast half of the dancers already for the concept shoot and a few of them are former ADT. It means a lot to be able to join choreography with dancers from the contemporary world which inspired me – I feel like things are already starting to gel!"
Phillipe points out that the Covid pandemic has highlighted how poorly the arts industries are treated in Australia from being overlooked in government funding support to receiving any respect in general, he feels the arts need a voice more than ever right now, and it is important to be able to tell stories.
"I've lived in a lot of different countries. I've seen the dance industries in a lot of different countries and in Australia, I just feel it's really, really undervalued and under-appreciated. I just want to have more of a voice. I just want people to respect dancers as athletes – whether you choose to like it or not, we are athletes, we put our bodies through some brutal ' s@#t' so dance deserves more credit."
"I'm just so excited. I just feel like dance just needs so much more of a voice in the film industry, particularly in Australia."
***
Phillipe has been in the arts for over 20 years. Beginning his career as a dancer and placing in the Top 4 of Australia's So You Think You Can Dance in 2010. His career took off and landed him jobs with the likes of Beyonce, Kylie Minogue, Will.i.Am, Ricky Martin, along with dancer roles on The Great Gatsby and Happy Feet 2. Phillipe soon pursed a career in film after studying drama at NIDA and The Hub Studio in Sydney, leading him to a performance contract in Shanghai where he discovered his love for directing. He began directing and writing whilst living in China for 6 years.
In his short career as a filmmaker he's written and directed numerous short films, music videos and commercials for Chinese brands and since returning to Australia he's launched his production company BLNK in 2018 and is focused on developing engaging and diverse narrative content that challenge the status quo. He directed the short films The Truth About Love and Forty Licks which received official selections into the Mamaris Film Festival (Italy) and placed as a semi-finalists in Festival Del Cinema (Rome) and is currently streaming on Amazon Prime.
Phillipe's passion for narrative content resonates heavily throughout his work. Phillipe is an associate member of the Australian Writers Guild and has recently finished his feature screenplay Delicate.