Youth Event to Kick Off Inspiring Year of Festivities for Dance Filmmakers
Youth Submissions Close May 31
Inspired Dance Film Fest Australia (IDFFA) was born last year to offer a place where dance on film can thrive and be seen.  Where dancers, choreographers and filmmakers can meet to create exciting new work and show it to a new audience. This year, it has a new look and a new program format under the umbrella name of Inspired Dance.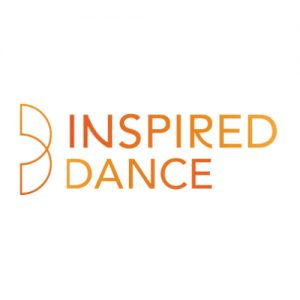 "Choreography has been my life.  With the rise of social media platforms, the camera has become an added element of dance that requires its own choreography.  The fusion between dance and the camera intrigues me. Inspired Dance is a great place to see the development of many inspiring creative ideas and the evolution of this exciting art form,"  said Inspired Dance Ambassador Dein Perry, creator of the international smash hit Tap Dogs and a choreographer, producer, director and writer for film.
The inaugural Inspired Dance Film Fest Australia, held in November 2020, was a huge success, attracting nearly 100 entries from around the world.  They brought to the screen "movement and theatricality that touched the emotions and the imagination" (Sydney Morning Herald).
Inspired Dance takes a big leap forward in 2021 with an expanded program that includes masterclasses, filmmaking workshops, discussion panels and multiple film screenings over two three-day events.
It starts in July with Inspired Dance Youth Film Festival, a stand-alone event this year that will run from 9-11 July.  It will feature outstanding opportunities for young filmmakers to learn from leading industry professionals in the lead-up to a red-carpet Gala Screening and Awards Presentation on 11 July at Sydney's Entertainment Quarter.
Inspired Dance Youth Film Festival is a golden opportunity for young people to express their love and passion for dance through film. Entries are welcome from students aged 13-17, either individually or in groups, as well as part-time and full-time dance schools, and secondary schools.
"It seems only natural for a digital-savvy generation to experiment with dance for film, to explore choreography in new surroundings and share dance through a young person's lens," saidInspired Dance Ambassador Deborah Brown, multi-award-winning dancer with Bangarra Dance Theatre, choreographer and director for stage and film.
"The Youth program is such an incredible way of nurturing creative young talent.  It's such an exciting tool to be able to translate dance on to film … to really express your vision," said Inspired Dance Ambassador Jason Gilkison, internationally renowned director, choreographer and creative director.
Entries are invited from individual students aged 13-17, part-time and full-time dance schools, and secondary schools.  Video submissions close Monday 31 May (or save with an Early Bird submission before 9 April).  Awards will be given in twelve categories, including films made on a mobile device.  Full details can be found at inspireddance.com.au.
The depth of talent seen at Inspired Dance 2020 was indeed inspiring. "When I won my section, I was overwhelmed with joy and support not only from my friends and family but from the event, fellow filmmakers and audience," says Zoe Jameson, who was a Schools winner last year.
"This has inspired me to stay creative and further explore the world of dance and filming.  The mind-blowing talent from all who participated was also incredible to watch.  Thank you for this wonderful opportunity and experience!"
Tickets for Inspired Dance Youth Film Festival go on sale in May.
The Youth Festival will be followed in November 2021 by Inspired Dance Film Festival for filmmakers aged 18+.  It runs from 5-7 November.