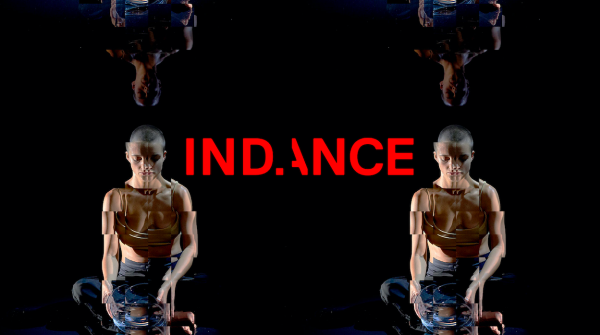 INDance Program
Sydney Dance Company and City of Sydney
Over 2 weeks in August, Sydney Dance Company and City of Sydney will be supporting INDance, an inaugural independent dance program in the Neilson Studio at Sydney Dance Company.
INDance will provide a platform for independent choreographers and creatives to present their work, with the aim of building capacity, improving access and participation across the sector while reflecting the rich diversity of choreographic voices in contemporary Australia.
This short season of dance works were chosen through an expression of interest process and reviewed by an external panel of industry advisors led by Rafael Bonachela. Applicants were assessed on their works, their suitability for the program and the performance space, and whether INDance could provide an appropriate platform to showcase their work.
Four incredible artists have been chosen for the inaugural INDance program – Lilian Steiner, Prue Lang, Natalie Allen and Rhiannon Newton.
Sydney Dance Company is thrilled to be able to provide Production, Publicity and Marketing support for the artists involved and acknowledge City of Sydney's visionary investment in this program to enable the growth and development of Australian dancemakers.
Sydney Dance Company is delighted to be able to invite audiences into its refurbished Wharf Studios within the Walsh Bay Arts Precinct. This is the first time that Sydney Dance Company will be offering the brand-new Neilson Studio as a performance space to support independent artists presenting their works.
Sydney Dance Company's Artistic Director, Rafael Bonachela said; "I am so excited to be launching INDance at Sydney Dance Company, supported by City of Sydney.
It is thrilling to be able to be able to bring four diverse independent contemporary dance works to Sydney audiences in our new performance space, the Neilson Studio, in our refurbished home in the stunning Walsh Bay Arts Precinct.
This studio enables us to realise our commitment to promoting and supporting Australian artists, bringing independent voices together with new audiences and global networks.
Supporting Australian choreographers and creatives is at the heart of Sydney Dance Company's mission, and it is so exciting to now add INDance to Sydney Dance Company's broader programming."
For more information on INDance from Rafael and artists Lilian Steiner, Prue Lang, Natalie Allen and Rhiannon Newton, please CLICK HERE
INDance will be presented in two parts:
WEEK ONE
Friday 19th to Saturday 20th August
Siren Dance by Lillian Steiner
CASTILLO by Prue Lang
WEEK TWO
Friday 26th to Saturday 27th August
Julia by Natalie Allen
Explicit Contents by Rhiannon Newton