Global Fringe Announces Live Performances & Full Digital Program
Old 505 Theatre, Newtown, Wednesdays in September
Sydney Fringe Festival today announced the full program for the inaugural Global Fringe. Every Wednesday night for the month of September, Global Fringe will present a digital multi-show event, premiering Sydney-made and award-winning works from leading Fringe festivals from around the world.
Alongside international headliners streamed from leading Fringe Festivals from across the world, each Sydney show will be performed live for four nights only at the Old 505 Theatre in Newtown.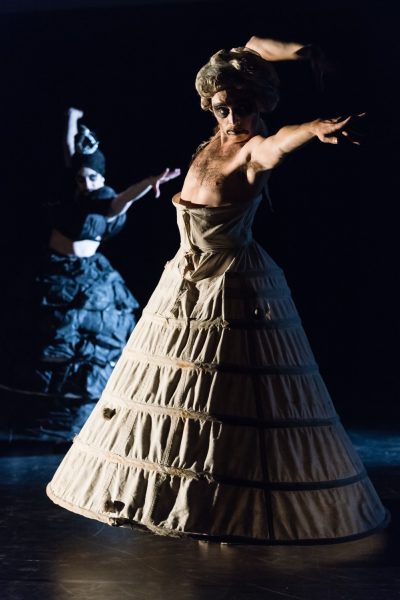 The Sydney Fringe Festival is the largest independent arts festival in NSW, representing thousands of artists across all art forms. It has built a reputation for nurturing and supporting emerging artists, presenting established artists in the development of new works, promoting small to medium-sized venues and activating public spaces. In addition to the presentation of art, this festival engages the local community of residents and supports small business and night-time economy. This festival aims to give a voice to those who produce work all year round and compete with main stage events for publicity, and large corporations for custom. This festival represents the cultural heart of the city and celebrates all things Sydney from local community groups to well-known touring artists. www.sydneyfringe.com
Sydney Fringe CEO Kerri Glasscock said: "Global Fringe has an amazing range of talent across comedy, physical theatre, cabaret and more, we have scoured the Globe for the most heart stopping, extraordinary shows we could find. Whether it's  from their living room or back in the theatre (fingers crossed!) we can't wait to share these incredible shows with our audiences."
"The performing arts sector has been hit hard over the past six months and we've been forced to re-examine the very foundations of live performance business models and meaningful ways to bring our artists and our audiences together digitally. We are excited to partner with some of the world's mos trespected Fringe Festivals to present this new digital model of Fringe in the unique circumstances we find ourselves in this year.  We are also delighted to be able to support five Sydney made works by leading local artists, we look forward to sharing these amazing works with Sydney audiences be they in their living room or in person if possible,  either way Global Fringe is a fantastic opportunity for audiences to engage with and support artists from Sydney and across the world!"
Developed in partnership with Brighton Fringe, New Zealand Fringe, Stockholm Fringe, San Diego Fringe and Hollywood Fringe; Global Fringe will present a digital and in-person offering each Wednesday for the month of September. The in-person offering invites audiences to return to the Old 505 Theatre to be in the exclusive audience for the live-streamed performance of a featured Sydney made work by award-winning local artists.
The digital Global Fringe Gala night will be hosted live from The Old 505 Theatre by a master of ceremonies with exclusive interviews with special guests from the international Fringes. These multi-show events will include a live streaming of the Sydney work performed that night at The Old 505 Theatre and two international works, recorded professionally with one headline show streamed live from the Stockholm Fringe. International headliners announced which include:
Two works by acclaimed UK-based dance duo Thick and Tight, known for pairing together famous faces whose paths would never have crossed in real life to reveal something about human nature through imagined encounters.

In The Princess & The Showgirl, a heady mix of dance, lip-syncing, voice clippings and film reconstructions, Princess Diana and Marilyn Monroe are dogged by fame and beauty. They find solace in one another, bound together by the sadness of their childhoods, the hounding by press, their very public love affairs and mysterious unsolved deaths.
In the modernist ballet Queen Have & Miss Haven't, a high-camp mixture of ballet, melodrama and lip-syncing, Queen Victoria and Miss Havisham are unable to escape each other's clutches. Mourning their respective losses, these two ghastly clowns fester in a landscape of vengeful misery.

Italian American duo My Homeless Lover's Pasta e Lava, composed of both instant composition and set material, is a sisyphean cycle of creation, conflict, destruction and rebirth and physical parable of human progress and power struggle
Other acts include:
Twin Peaks meets Serial in Zanetti Production' s award-winning New Zealand mystery The Basement Tapes which combines physical performance with the imaginative capabilities of audio recording as a girl discovers a series of mysterious tape recordings made by her late grandmother.
Mr Yunioshi, written and performed by US based artist J Elijah Cho, a solo comedic show that aims to explore the controversial topics of yellow-face and "colourblind" casting as it follows actor Mickey Rooney and his attempts to create his character for Breakfast at Tiffany's .
UK based trio TOOT 's Be Here Now combines a soundtrack of '90s classics, suspect dance moves and teenage nostalgia to examine how music seeps into our lives and celebrates the irresistible power of pop.
Physical theatre company Clockfire present their new production We, the lost company, a poetic tribute to the migratory nature of the ocean and the power of recollection, inspired by Brett Whiteley's beach paintings.
A Murder Story Retold by Ninefold is the telling and retelling of a suburban revenge killing told three times with a narrative that warps and shifts according to music from Max Richter's re-compositions of Vivaldi's Four Seasons .
Part monologue, part performance art and part essay, award-winning author Oliver Mol's theatrical debut Train Lord is a true, funny and heartbreaking tale about a 10-month migraine, his recovery in Brisbane and job on the railway when he couldn't do anything else.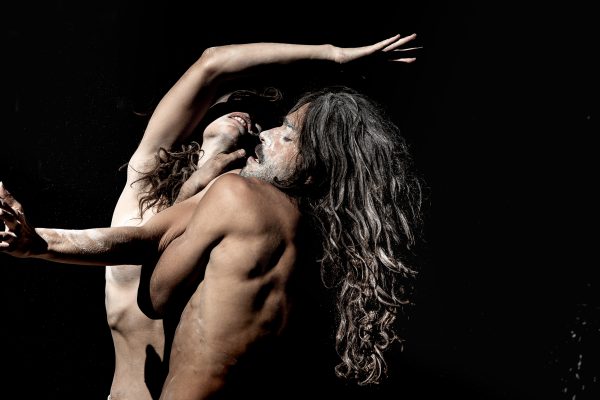 Following the Gala event the professional recordings of each show will then be made available for streaming, for a nominal donation, until the following Sunday on the Sydney Fringe website.
Local made shows will also perform in-person Thursday-Saturday each week.
GLOBAL FRINGE with SYDNEY FRINGE FESTIVAL
Week One | Wednesday, 2 September
Clockfire Theatre (AUS) – we, the lost company

Ninefold (AUS) – A Murder Story, Retold

Thick & Tight (UK) – Queen Have and Miss Haven't
Week Two | Wednesday 9 September
Zanetti Production (NZ) – The Basement Tapes

Oliver Mol (AUS) – Trainlord
Week Three | Wednesday, 16 September
J. Elijah Cho (US)  – Mr Yunioshi

Blackbirds (AUS) – Our Visions Begin With Our Desires – Chapter 2

My Homeless Lover (ITA/USA) – Pasta e Lava
Week Four | Wednesday, 23 September
TOOT (UK) – Be Here Now

Maeve Marsden (AUS) – Queers on the Fringe

Thick & Tight  (UK) – The Princess and The Showgirl
For tickets, updates and further details please visit www.sydneyfringe.com