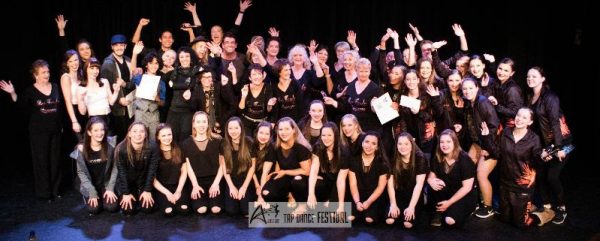 Future of Tap presented by Capezio 
Australian Tap Dance Festival
It's back! The highly anticipated festival event returns in 2022 as part of the Australian Tap Dance Festival in Melbourne (Sept 24 – Oct 1).Are you or do you know a performer, do you have a tap show you are creating, a new piece of choreography you want to try out on stage or have students working towards a performance? Then we are looking for you!
When
Sunday 25 September, 6:15pm
Where
Jason Coleman's Ministry of Dance Theatre, North Melbourne
What you will receive
Professional feedback and an opportunity to be recognised under the following categories with prizes awarded from Capezio:
Faculty Choice: $500 voucher
Audience Choice: $300 voucher
Emerging Artist: A pair of k360 tap shoes!
(or $300 voucher if 2 or more persons are in Emerging Artist category)
One performer may also be invited to perform as part of the Festival Gala on Saturday 1 October at Chapel Off Chapel.
Limited places available – registrations close July 31
No restrictions and no entry fees. The only condition is that performers book at least one class at the festival to ensure they gain the most from the experience.