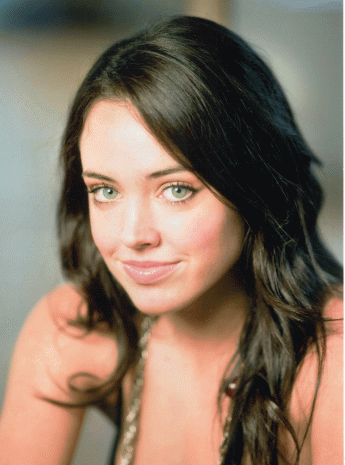 At the age of 23 Mietta Gornall has already experienced an amazing career in the world of Australian entertainment and now she has Miss Victoria to add to her belt. DanceLife caught up with Mietta leading up to the announcement of Miss World and also just before she commences rehearsals for West Side Story.
1. It has been announced that you will be touring with West Side Story. Can you tell us about the audition process you went through for this show?
In my audition we had to learn part of the 'Cool' dance, Joey (McKneely-Choreographer) really wanted to see how angry we could look, this isn't normal for me so I found it great fun! Those of us who made it through that first round then had to stay back to learn a classical, ballet based routine after which we had to sing our prepared song – in front of everyone! I found this terrifying; singing in front of an audience you don't know is one thing, but in front of your friends was daunting. We were called back the next day to do the same dances, sing parts from the show and act out various charcters from the script – the whole process was really enjoyable.
2. You have been a triple theatre performer for most of your life and now you have been crowned Miss Victoria and competing in June for the title of Miss World Australia. How did this come about?
Last year I went to New York to workshop with Complexions Contemporary Ballet Company as part of their Summer Intensive, being there really opened my eyes. I returned to Melbourne super inspired and ready to do anything. I sent a few photos off to a modelling agency and the next day they called asking if I'd be interested in competing for the title of Miss World Victoria in three weeks. It was an opportunity that doesn't come around everyday and seemed almost meant to be.
3. Touring with Phantom of the Opera in Asia, here and New Zealand must have been a fantastic experience over the three years. How did you keep focused and energised doing the same show 8 times per week?
Three weeks after graduating I joined Phantom in Taiwan with ten days to learn the whole show. I found it tricky dancing on pointe on a stage riddled with hazards eg; boat tracks, pyrotechnic grates. It was challenging but wonderful in every possible way, I made friends for life, travelled the world and was paid to do what I love – perform. I guess that's what keeps the energy up, your touring family and the sell-out crowds. The focus comes from my training at The Australian Ballet School, we were taught to strive for perfection and that's what I aimed for every night on stage. Being a perfectionist, it's what I expect of myself.
4. You have been a ballet major while studying dance. How crucial do you think it is for all dancers to study ballet have you noticed that your ballet training gives you an advantage in auditions?
Ballet has made me the dancer I am today, the discipline and technique have given me the confidence needed in this industry. I think it's vital to have ballet basics in your vocabulary, as just about every audition requires a few classical steps if not a whole combination. Having a strong ballet foundation gives you that extra quality which just might land you the job.
West Side Story starts from 1 July 2010 at the Lyric Theatre – For 6 Weeks only!! Grab your tickets HERE.