Win Tickets to See CIRCUS Under the Spiegeltent
Melbourne International Comedy Festival, April 3 – 18
---
WIN TICKETS!! We have a family pass (4x) to giveaway to CIRCUS in Melbourne on Tuesday 6 April at 10:45am. To enter send in your name and phone number to win@dancelife.com.au with the subject title of 'Circus Tix'. Winners will be drawn at random. Entries close March 30.
---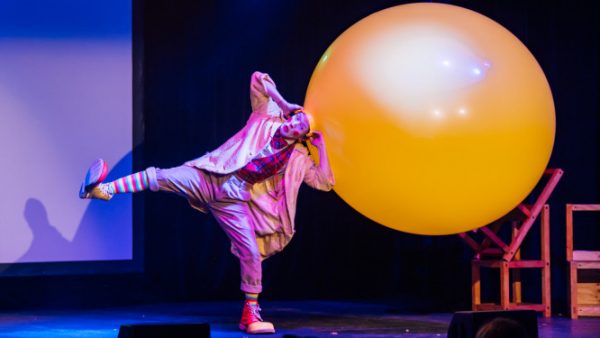 STEP RIGHT UP MELBOURNE! and prepare to enter a world of whimsical wonders where your imagination will soar like never before, in this completely re-imagined family circus spectacular.  CIRCUS THE SHOW opens under the world famous Spiegeltent, Arts Centre, Melbourne from April 3 to 18 as part of the Melbourne International Comedy Festival.
Prior to Covid-19 taking over the world, The Greatest Magic Show toured the globe; performing at Melbourne, Sydney, Perth, Adelaide and Edinburgh Fringe across 2019 and 2020, to critically acclaimed reviews and sell-out seasons in all cities.
Showmen Productions are now set to bring their latest dazzling spectacle to Spiegeltent, direct from the Adelaide Fringe, to astound and amaze the entire family.
CIRCUS is the latest trailblazer in children's entertainment; featuring world-class illusions direct from Las Vegas, impressive feats of acrobatics, mind-boggling juggling stunts poised high above the stage, and the classical, loveable Clown who will stop at nothing to get his chance to be a part of the show.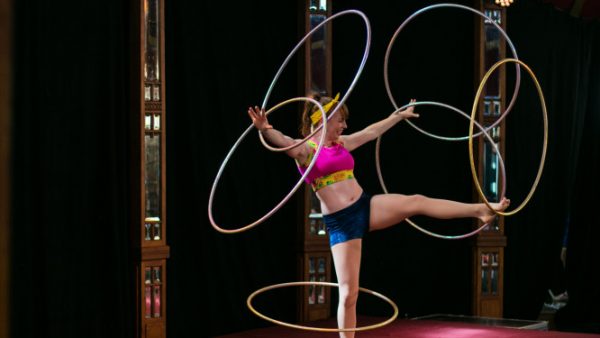 Starring the very best performers in the business, and with enough side-splitting comedy to send any grown  man running to the toilet, there's no simpler way to put it – this show truly has it all!
After having debuted in 2018 to sell-out crowds across the country, the Showmen have continued their enormous success, being awarded the weekly award for Best Children's Weekly Event at 2019 Fringe World, as well as winning Best Kids Show 2019 Sydney Fringe.
At the 2019 Adelaide Fringe, they received further acclaim: "Quite possibly the Penn & Teller of Australia! ★★★★★" ⏤ GLAM Adelaide
During their 2020 season at Fringe World, just prior to Covid-19 locking down the country, their family magic show was further praised by the West Australian as a "Rollicking, Rollercoaster Ride for Pint-sized Punters! ★★★★½"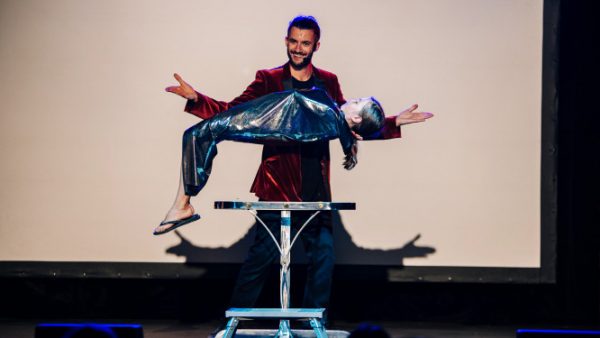 This year at the Melbourne Comedy Festival they get set to debut their latest creation, which was designed from the ground up during Melbourne's COVID-19 lockdown in 2020. CIRCUS brings together years of experience in the industry and is the culmination of some of the most talented family circus performers on the Fringe circuit in a 'mega' show teaching kids the importance of being different.
Don't miss out on your chance to take a wondrous journey with the enchanting Ringmaster, and tumble down the rabbit hole as you get set to experience a bewildering and hilarious family circus show unlike any other before it; concluding with a powerful message to always embrace your weirdness and never lose sight of your dreams ⏤ no matter how wild!
CIRCUS by Showmen Productions
3 – 18 April @10:45am
Melbourne International Comedy Festival
The Spiegeltent, Arts Centre, Melbourne
Bookings: www.comedyfestival.com.au/2021/shows/circus