Get Down to the Irish Pub for a Thrilling Night of Music, Storytelling and Dance
Aussie Debut of Irish Celtic
PLUS WIN TIX!! … We have a double pass to giveaway to see IRISH CELTIC in Melbourne on July 31st@7pm 9now closed) and Sydney on August 7th@7pm. To enter send in your name and number to win@dancelife.com.au with the subject title 'Irish Celtic Sydney'. Entries close Friday 3rd August. Winners drawn at random and contacted directly to confirm.
A thrilling Irish dance show is set to get feet tapping in Melbourne and Sydney, when IRISH CELTIC makes its Aussie debut in July and August in Melbourne and Sydney.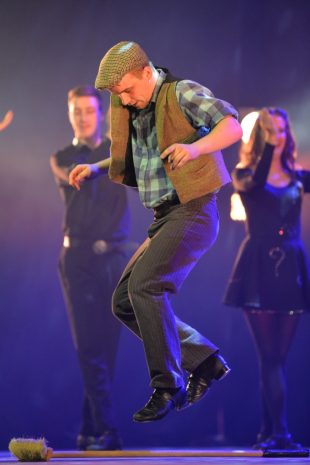 Direct from a highly successful tour of France and Germany,IRISH CELTIC features the finest performers from the top Irish dance companies, who show their incredible talent and their infectious love for dance in a thrilling evening of high energy dance and explosive rhythms.
Set in a traditional pub in southern Ireland, IRISH CELTIC brings the warmth and conviviality for which Ireland is famed, onto the theatre stage. The audience is welcomed by genial landlord and owner Paddy to share an unforgettable night of music, storytelling and dance.
The five-piece on-stage band get the evening going with infectious rhythms and passionate music, including romantic theme tunes from Braveheart and Last of the Mohicans, while the 12 exceptional dancers recreate scenes from throughout Celtic history; from the days of the Druids, the great migrations, to the voyage of the Titanic, through spectacular choreography, scorching tap dancing and nail-biting precision.
At the heart of IRISH CELTIC is the love of dance which has permeated Irish culture through the centuries, and through dance the story of Ireland's history is vividly illustrated – and where better to appreciate it than in an Irish pub with traditional musicians, swirling skirts and flagon-loads of friendliness.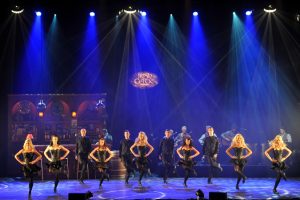 IRISH CELTIC has been created by the talented trio of Artistic Director Toby Gough, Jim Murrihy as Choreographer, and Musical Director Anthony Davis. Toby Gough is the international award-winning director of the Cuban dance show Lady Salsa which was resident on London's West End for two years. In 2012 his show Brazil Brazil! was performed on Broadway. He has toured the US with The Merchants of Bollywood and has travelled around the world with the highly successful The Bar at Buena Vista featuring stars of The Buena Vista Social Club.
Jim Murrihy is a former original cast member of Lord of the Dance and Feet of Flames and has performed in Las Vegas and all over the world. As an expert in Irish Dance, Jim's extensive network of performers enables him to cast the top dancers from Ireland's leading commercial dance shows as well as draw on Ireland's undiscovered traditional dance community to form a diverse, professional and highly talented company. He collaborated with the talented Denise Flynn, former star of Lord of the Dance, for IRISH CELTIC.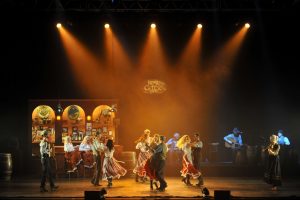 So come on down to the IRISH CELTIC Pub, meet the people of Ireland, and discover the songs, legends, traditions and dances of a culture whose heritage is as rich as it is old.
IRISH CELTIC is presented by Indigo Productions, Diamond Dance Productions, Lunchbox Theatrical Productions and David Atkins Enterprises.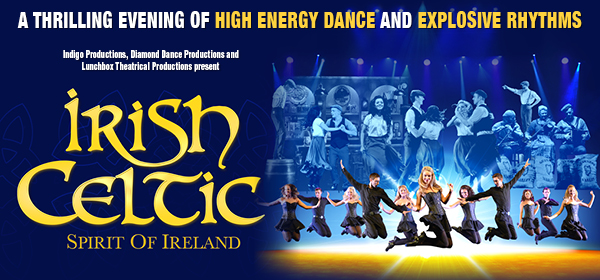 IRISH CELTIC – The Spirit of Ireland
MELBOURNE


The Palms at Crown
31 July – 5 August 2018 (8 shows only)
Bookings: www.irishceltic.com.au / Groups 8+ contact 1300 889 278 or groups@ticketmaster.com.au
SYDNEY


Capitol Theatre
7 – 12 August 2018 (8 shows only)
Bookings: www.irishceltic.com.au / Groups 8+ contact 1300 889 278 or groups@ticketmaster.com.au