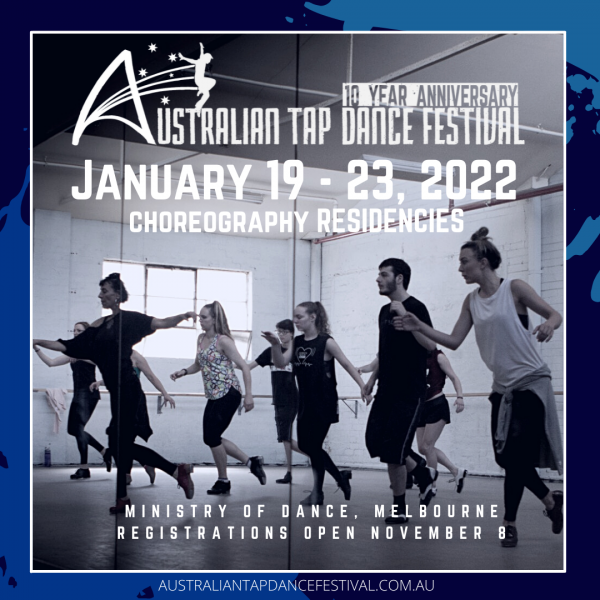 Australian Tap Dance Festival
January 19 – 23, 2022 
The Australian Tap Dance Festival are thrilled to announce the return of their much loved choreography residencies, from January 19-23 followed by 'United in Rhythm' a gala show with residency students and some of the best tap dancers in the country.
We have missed dancing with you all in person and seeing the amazing work that comes from the week of residencies, so we can't think of a better way to kick off 2022!
Use code EARLY2022 at checkout for your 10% early bird discount.
RESIDENCIES & MASTERCLASSES
Venue: Jason Coleman's Ministry of Dance, North Melbourne
Dates: Wed 19 – Sun 23 January, 2022
FESTIVAL GALA
Venue: Chapel off Chapel, Prahran
Dates: Monday 24 & Tuesday 25 January
Tickets on sale November 20, 2021
Coming from out of town?
Our amazing partners at Quest Flemington Central have given us a discount code for participants!
Located at 1 Ascot Vale Rd, Flemington
Only 15 min tram ride to studio!
To Book your stay:
Email questflemingtoncentral@questapartments.com.au
or call 03 8595 8880
And quote TAP10 for your special 10% discount on best available price