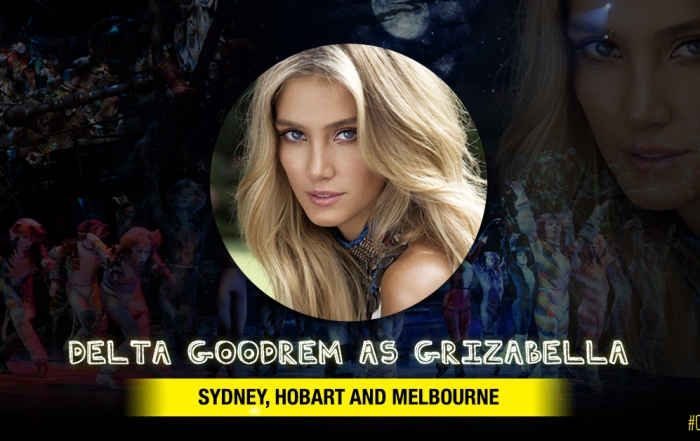 DELTA GOODREM WILL STAR AS GRIZABELLA IN CATS!
Recently, the Producers of Andrew Lloyd Webber's CATS announced the exciting news that DELTA GOODREM is performing with the all-Australian cast when the acclaimed West End revival production of CATS tours Australia from October this year.
Delta is confirmed to play the coveted role of Grizabella in Sydney, Hobart & Melbourne and will sing Memory, one of the most well-known songs of all time.
Delta Goodrem said: "I am so excited to be making my musical theatre debut as Grizabella in CATS, one of the most iconic roles. Andrew Lloyd Webber's work is extraordinary and his music speaks to people all around the world.  I am so honoured to have the opportunity to share Andrew's music and Grizabella with a whole new generation of Australian audiences.  I grew up admiring Andrew Lloyd Webbers' musicals, so it is with great honour I am getting to join the CATS' legacy".
This much-loved record-breaking musical opens in Sydney on 30 October and is then touring to Hobart, Melbourne, Brisbane and Adelaide finishing in Perth in April 2016.
Tickets are on sale now!
www.catsthemusical.com/australia


CATS was originally produced by Cameron Mackintosh and The Really Useful Group Limited.  CATS is presented by Lunchbox Theatrical Productions, David Atkins Enterprises and BASE Entertainment Asia in association with The Really Useful Group.