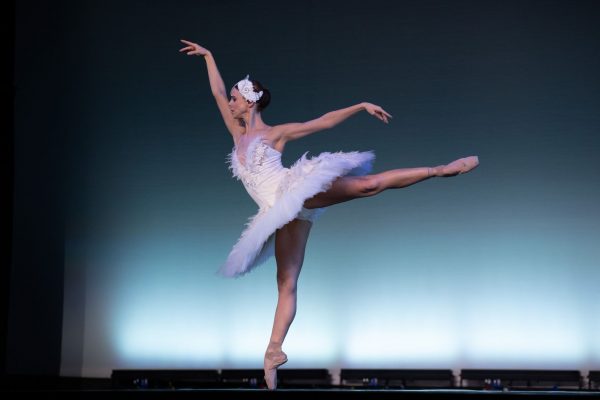 West Australian Ballet
UNICEF Australia
As Ukraine approaches 18 months of full-scale war, a dance festival in Perth has raised more than $20,000 to support the children and families who have endured violence, loss and displacement.
It's the second consecutive year the WA Classical Ballet Teacher's Association Inc. has held the event to support UNICEF Australia's Ukraine Appeal, raising a total of $50,000 over the past two years.
The festival featured two multi-genre and multi-cultural dance concerts, showcasing talented dancers from 30 dance schools and cultural dance groups across Perth. Each performance exhibited up to 500 dancers, ranging from as young as eight years old, to one dancer aged 82.
As the war escalated, Helene Gowers, Chair of the WA Classical Ballet Teacher's Association Inc. became determined to do something to help and she was heartened to find others felt the same.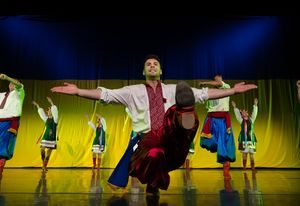 "Shortly after the war started, when I heard the Mariupol Theatre had been bombed to the ground with children trapped inside, I cried. That was the catalyst for my grief for Ukraine. Every news item about this devastating war made me cry more than anything else before," Ms Gowers said.
Thanks to support from the Perth dance community and corporate and private sponsors, they were able to raise more than $30,000 for UNICEF last year.
"It was a group of passionate people working for the benefit of others. UNICEF is for children and we mostly teach children. There is a beautiful symmetry in the children of Perth directly helping the children of Ukraine," she said.
Ms Gowers had hoped it would be a one-off event, but as the war continued, she found people were determined to show their support again.
"At the beginning of the year dance schools and teachers started to ask if there was going to be another festival. The camaraderie and inclusiveness of the dance community allowed us to set up another event to continue our support for the children of Ukraine," she said.
In Ukraine, the situation for children is dire. Nearly two-thirds of children are now displaced, children are being killed, traumatised and millions remain in desperate need of humanitarian assistance and critical support.
UNICEF has been delivering lifesaving aid and supplies since the war began in February 2022, and will continue its support, as well as efforts to eventually rebuild.
So far this year, UNICEF secured access to water for almost three million people, access to health care for more than two million children and women, provided more than five million children with continued education, provided cash support for 30,000 households, deployed mobile medical teams to reach children in remote and conflict-ravaged regions and participated in inter-agency convoys to frontline communities.
CEO of UNICEF Australia, Tony Stuart said, "It is really inspiring to see communities come together to get families and children the support they need, such as lifesaving aid when an emergency occurs.
"UNICEF teams have been on the ground in Ukraine for 25 years. By supporting UNICEF, you are supporting these teams who are responding to the urgent needs now and who will remain long after the war has ended to rebuild resilient communities. We are only able to achieve this through the generosity of our supporters and terrific fundraising efforts like Perth's dance festival," Mr Stuart said.
To support the WA Classical Ballet Teacher's Association Inc. festival, please go to: https://wacbta.org.au/cash-donation/ or for more information about UNICEF Australia's Ukraine Appeal, please visit: https://www.unicef.org.au/donate/ukraine-emergency-appeal
About UNICEF
UNICEF operates in more than 190 countries in some of the world's toughest places to reach the most disadvantaged children. UNICEF Australia works with local partners to raise children's voices, defend their rights, and help them reach their potential at all stages of life, here and in neighbouring countries. We rely entirely on voluntary donations to provide lifesaving support; improve maternal and child health, education, and nutrition; and to respond to global emergencies.
For more information about UNICEF Australia and its work for children, visit www.unicef.org.au