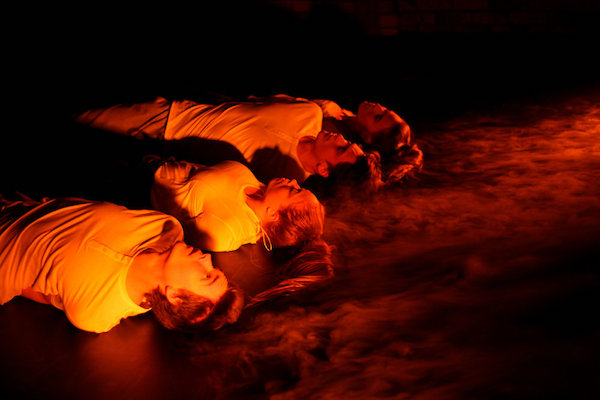 Dance Artists in Residence Program Now in Victoria!
Providing Spaces for Artists to Create
Applications Close June 30th
Following the success of Ausdance NSW's Dance Artist in Residence Program (DAIR) in NSW over the past few years, Ausdance Victoria is debuting this program in 2017.
DAIR invites independent dance artists, collectives, collaborators and companies of any dance genre to submit proposals for the 2017 program in Victoria.
DAIR is a direct response to the ongoing challenges of access to affordable and appropriate spaces to dance artists for the development of dance making and practice. DAIR activities may involve creative development, research, mentorships, rehearsal and remounting of work. Applicants can apply for a residency of one or two weeks.
To be eligible, primary applicants should be Victorian based and an Ausdance Victoria member, however collaborators may be based interstate or internationally.
DAIR recipients receive:
Prior to residency, a 15-min phone call with an Ausdance Victoria representative to help with effective residency planning, implementation of artistic processes and format of studio showing
One studio visit from an Ausdance VIC representative during residency
Administrative support for studio showing (if required)
Feedback session post residency
Promotion of artist/residency through Ausdance Victoria e-news and social media
Venues
You will be able to select from the 4 venues. For the dates available visit the website.
Shirley Burke Theatre (Studio): 64 Parkers Rd, Parkdale
Melbourne City Ballet: 5/19 Pentridge Blvd, Coburg
Frankston Arts Centre (Cube 37 Studios): 27-37 Davey St, Frankston
Melbourne Academy of Performing Arts (MAPA): 140 Hall St, Spotswood
Check out the space at Melbourne City Ballet in 360 degrees below!

Selection Criteria
Calibre of artist / collaborating artists
Clear articulation of conceptual rationale and process
Benefit to the artist in receiving the DAIR at this point in the development of a work OR to developing their practice.