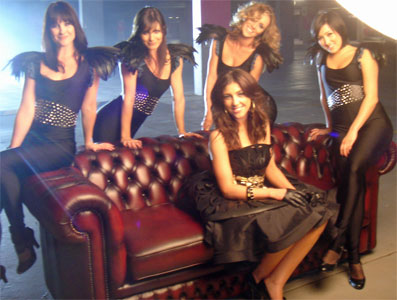 Last Friday, I had the pleasure of shooting the latest video for Amy Pearson's new single 'Butterfingers'. THE SQUARED DIVISION boys, Antony Ginandjar and Ashley Evans did an incredible job at not only choreographing and styling the video but also co-writing the concept for the shoot. This is the 3rd video (also Eskimo Joe & Radio Ink) the boys have done of late along side director Tony Davison. It's going to be a hot clip where you will see Amy revamped and sexy. Dancing along side her were the talents of Michelle Hopper, Jaclyn Seymour, Kaylie Yee and myself. Go the Girls!!!!
The single is out end of October. Congrats boys on your vision and to the lovely Amy, cant wait to see the finished product. http://www.amypearson.com.au
Kate Wormald
P.S. Keep checking out DanceLife for the clip!