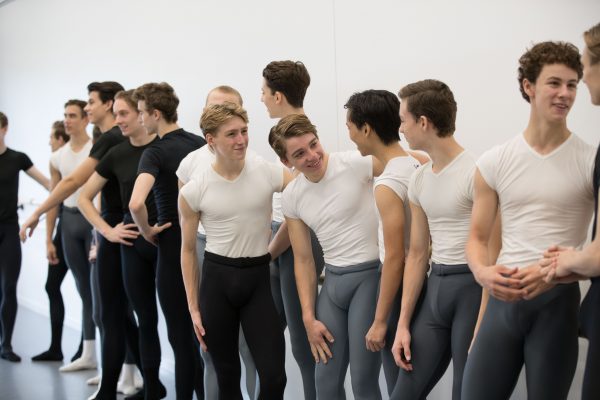 Queensland Ballet Academy will Host its First Male Focused Dance Event
August 14 – 15
Queensland Ballet Academy is excited to host its first ever event specifically designed for male dancers, a 'Boys ONLY Workshop', over the Brisbane Show Day weekend. In the lead-up to this, the Academy will also be dedicating a week to celebrate the boys and men of our dance community.
The Boys Only Workshop is open to male dancers aged 10 – 17, and will take place from 14 – 15 August at Queensland Ballet Academy's state-of-the-art new home in Kelvin Grove.
Participants will enjoy the invaluable opportunity to be coached by Queensland Ballet Academy Director, Christian Tátchev; Head of Senior Program and Queensland Ballet Academy Resident Choreographer, Paul Boyd; and Queensland Ballet Principal Artists, Victor Estévez and Camilo Ramos. A special guest coach in the contemporary field will be announced shortly.
Over the course of the two-day workshop, dancers will undertake ballet, contemporary dance and repertoire training, and participate in a Q&A session at the end of Day One.
In regards to the upcoming event, Academy Director Christian Tátchev said: "Our Academy is thrilled to present its inaugural Boys Only Workshop. We look forward to hosting this invaluable opportunity for our own Academy boys and male dancers from the wider dance community. Our wonderful guest teachers will share their stories and their outstanding knowledge and industry experience with these motivated young dancers. It is certainly going to be an inspiring event!"
Leading up to the event, Queensland Ballet Academy will also be showcasing the many talents of its male dancers, Faculty, and alumni by holding a Boys in Ballet Week through Facebook and Instagram. This content will be published between 20 – 26 July and will focus on providing stories and information that celebrates the male dancers in our community.
To find out more information about Boys ONLY Workshop, or to register, dancers can visit www.queenslandballet.com.au/academy/events/boys-only-workshop. Limited places are available.
For any enquiries, they can email academy@queenslandballet.com.au.