Another Forgotten Musical revived… Big River
Based on the Adventures of Huckleberry Finn and seeing a past star re-cast!
For six shows only!… Neglected Musicals in association will present BIG RIVER at Hayes Theatre Co from Wednesday 18 April. 
Starring!… Octavia Barron-Martin, Cameron Daddo, Rodney Dobson, Zoe Goetz, Mark Hill, Rob Johnson, Keegan Joyce, Amy Lehpamer, Chidi Mbakwe, Madison McKoy, Chemon Theys, Aaron Tsindos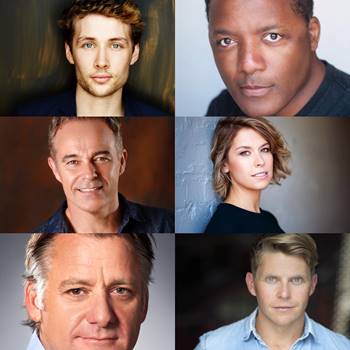 Directed by Ellen Simpson, this musical is based on Mark Twain's classic 1884 novel, Adventures of Huckleberry Finn, the musical features music in the bluegrass and country styles in keeping with the setting of the novel. The 1985 Broadway production ran for more than 1,000 performances and it remained one of the few very successful American musicals in the mid-1980s.
The premiere Australian production starring Cameron Daddo as Huckleberry Finn, John English as Pap Finn, John Bell as The Duke and featuring Marcia Hines opened in 1989 at Her Majesty's Theatre, Sydney, going on to play Her Majesty's Theatre, Melbourne, and  Festival Theatre in Adelaide.
"We have assembled a fantastic cast for BIG RIVER," said producer Michelle Guthrie.  "Having seen the production in Sydney with Cameron Daddo I have such great memories of the music, and it's so wonderful that Cameron will be playing PAP for these presentations.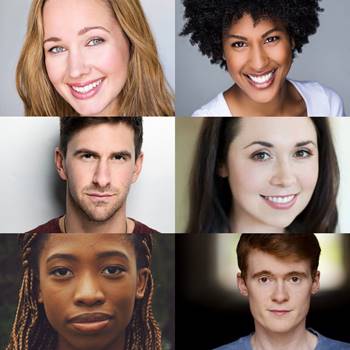 Keegan Joyce will play HUCK, Keegan is best known for his appearances in Please Like Me and MTC's Vivid White.  Madison McKoy who has just finished on stage at Hayes in The View Upstairs will play Jim.  Fresh from her turn as Cynthia Weil in Beautiful, Amy Lehpamer will play Mary Jane.  Cameron Daddo who was the original HUCK in the Australian production will play Huck's father PAP. Rodney Dobson who has just finish Dream Lover will play King, Aaron Tsindos who was a member of ABBA for Muriel's Wedding as Duke.  With Zoe Goetz as The Widow Douglas, Octavia Barron-Martin as Miss Watson, Chidi Mbakwe as Alice, Chemon Theys as Alice's Daughter and Rob Johnson as Fool.
Though trying to stay 'respectable', Huckleberry Finn, runs into trouble when his father, Pap, returns to town. Huck is forced to fake his own death to escape and joins up with another on the run – Jim, a slave in the search for freedom. As they head down the river, they get sucked into scams involving two 'aristocrats', one of which lands Jim in chains once again and Huck and Tom Sawyer join together to free him.
Established in 2010, Neglected Musicals presents musical theatre that has never or rarely been seen in Australia.  Presented with scripts in hand, with piano accompaniment after only a day's rehearsal.
BIG RIVER | Neglected Musicals
Hayes Theatre Co, Potts Point, Sydney
Wednesday 18 April at 2pm & 7.30pm
Thursday 19 April at 7.30pm
Friday 20 April at 7.30pm
Saturday 21 April at 2pm & 7.30pm
Bookings: via Hayes Theatre Co or by calling 02 8065 7337
*cast is subject to change without notice