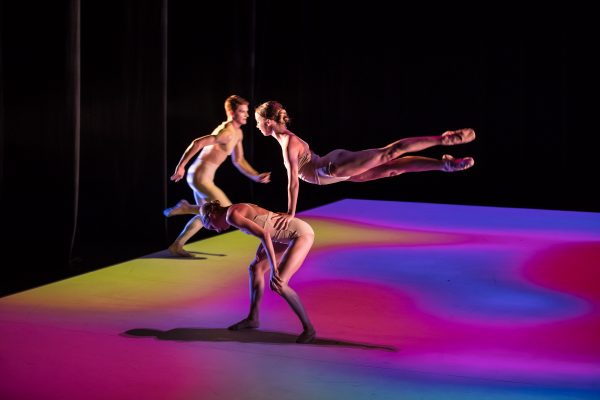 Queensland Ballet Will Challenge Audiences and Dancers in Bespoke
Multi-Sensory Triple Bill
Queensland Ballet joins forces with leading creative talents including Lucy Guerin, Amy Hollingsworth and Loughlan Prior to produce a series of new contemporary works that reimagine dance. Audiences will witness dance pushed beyond conventional boundaries in the company's latest Bespoke season opening at The Brisbane Powerhouse next month.
Queensland Ballet will transform the stage into a multi-sensory experience, transcending the audience into a world where dance and technology interlace to break the barriers of dance as we know it.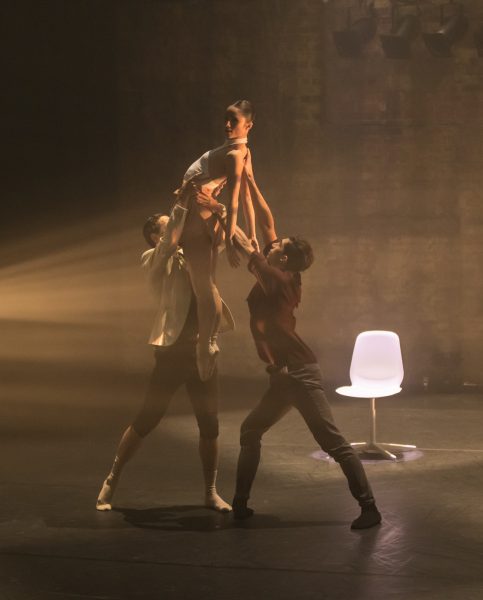 Bespoke returns for its third annual year, promising to challenge both artists and audiences alike.
Artistic Director Li Cunxin AO says Bespoke combines dynamic contemporary dance with technology, design and music to transport the audience from the minds of the choreographers, into a physical space that will fill they eyes, ears and hearts with wonder.
"This contemporary season will premiere three new contemporary works from leading creative talents Lucy Guerin, Amy Hollingsworth and Loughlan Prior," Mr Li said.
"We are beyond delighted to join forces with acclaimed Australian and New Zealand choreographers who each have their own unique and captivating form of storytelling."
Choreographer Amy Hollingsworth created From Within, a work of two parts; a live stage performance and a Virtual Reality experience that invites the viewer to sit immersed within the piece.
"All art is an expression of what lies within us and with this work I wanted to explore something that not only celebrates our gloriously messy human selves but to create something that audiences could engage with in a different way," Ms Hollingsworth.
She thanked the dancers for the collaborative experience.
"This work, created in a deeply collaborative spirit with the entire creative team, is ultimately a gift to this extraordinary cast of dancers. It embraces everything from heart bursting joy, to the darker anxieties of life and the whole palette that lies in between.
The other two works on the bill are Loughlan Prior's The Appearance of Colour and Lucy Guerin's pointNONpoint. All works run for about 27 minutes.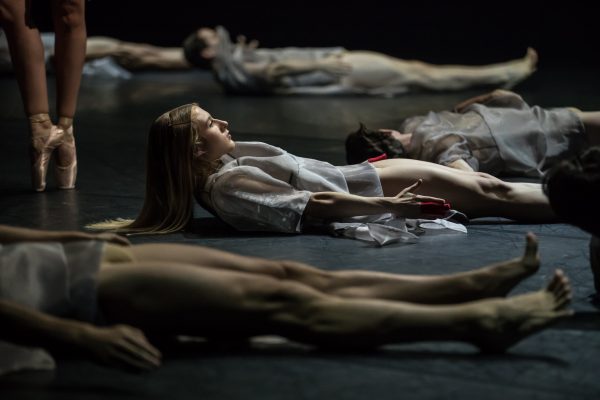 The Appearance of Colour aims to explore our human response to colour emerging from darkness. Inspired by the first transmissions of colour television in the 1970's, the work explores diverse tonal states between black and white and bold colour; presenting a continually shifting panorama of music, digital animation, puppetry and dance.
pointNONpoint begins with one dancer alone on stage and expands incrementally to an interconnected community of twenty-three people. From this initial single point of attention, the choreography swells to a mutating mass of bodies with no one focal point for the viewer; a cloud of impressions where one must choose one's own journey through the dancing.
More information at www.queenslandballet.com.au/2019/bespoke
QUEENSLAND BALLET's BESPOKE 2019
8 – 16 November
Brisbane Powerhouse Theatre
Bookings: brisbanepowerhouse.org