Sydney Dance Company & Bangarra Dance Theatre Announce New Training Partnership
First Two Pre-Professional Indigenous Dancers Announced
Two of Australia's leading dance organisations, Sydney Dance Company and Bangarra Dance Theatre, have announced a new partnership in 2020 to provide training and support for two pre-professional Aboriginal and Torres Strait Islander dancers.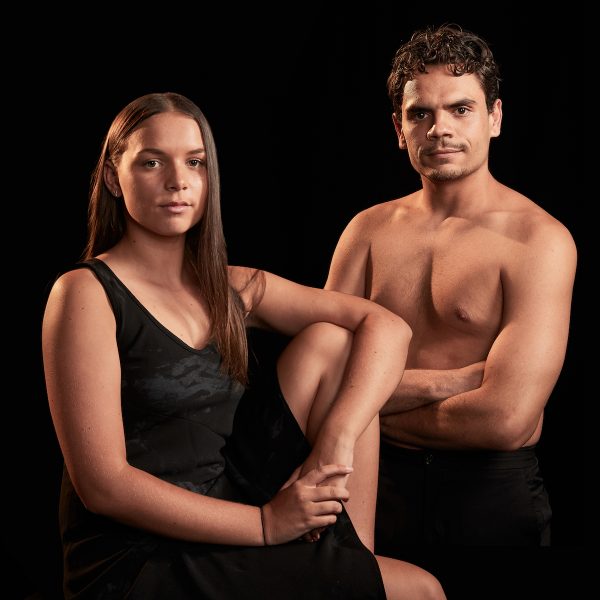 Edan Porter, a descendant of the Gomeroi people, and Maddison Paluch, a Wiradjuri woman, will train with Sydney Dance Company's 2020 Pre-Professional Year cohort. This unique training course will offer Edan and Maddison the opportunity to learn from leading Australian and international guest artists, explore a variety of movement philosophies and further develop various dance techniques.
Recent Diploma graduates of NAISDA Dance College, Edan and Maddison will be supported by Bangarra's Russell Page Graduate Program, which provides artists with an invaluable opportunity to build their artistic and professional skills, and provides an encouraging environment to transition from tertiary dance studies into life as a professional dance artist.
Stephen Page, Artistic Director at Bangarra Dance Theatre said: "Bangarra's Russell Page Graduate Program is a continuation of the vision I shared with my brothers, Russell and David. Russell was passionate about nurturing young talent, and so this is his legacy. Over the years the program has produced some wonderful dancers, who have become key members of our company. I can't wait to see what these new Graduates can achieve."
Rafael Bonachela, Artistic Director at Sydney Dance Company, said: "We're incredibly excited to be welcoming Edan and Maddison to our Pre-Professional Year in 2020. They are both promising young dancers, and we're looking forward to watching their careers progress."
Linda Gamblin, Head of Training at Sydney Dance Company, said: "The 2020 cohort of Pre-Professional Year dancers are incredibly dynamic and passionate young people. It is such an honour to facilitate growth in these young developing leaders. Each year the group defies and redefines what we thought we knew about dance. They truly are our future and I am excited to see their creative output this year."
Sydney Dance Company's Pre-Professional Year encompasses the full scope of professional dance training while highlighting collaboration and empowerment through every aspect of the program. Now in its seventh year, the program enables invaluable insights into the life of a professional dancer while gaining a wider, well-informed perspective of the industry.
Following a highly extensive audition process, the 2020 cohort ranges in age from 18 to 25 years and is comprised of dancers from across Australia and New Zealand.
Sydney Dance Company's Pre-Professional Year 2020 cohort are:
Jackson Biala, Lily Boston, Sophie Carathanassis, Jasmin Carter, Lily Caswell, Mia Corfield, Mia-Clare Cox, Sabine Crompton-Ward, Claudia Debenham, Emily Eather, Saskia Ellis, Patricia Hayes Cavanagh, Juliet Hoeberigs,  Sophie Jones, Archie Mclean, Emily McMahon, Jada Narkle,  Maddison Paluch, Edan Porter, Remy Rochester, Lauren Rutherford, Maycie Spry, Amber Todd,  Elise Turco, Isobel Turner, Sebastian Vidot, Coco Wood & Shalani Wood.
www.sydneydancecompany.com/advanced-training/pre-professional-year/