Australian Musical Theatre Festival
18 – 22 May 2022, Launceston
The Australian Musical Theatre Festival: an unparalleled opportunity for musical theatre lovers, makers and industry professionals to get together, share and celebrate this wonderful genre. From masterclasses, free events, workshops, and panel discussions to extraordinary local, interstate, and world-renowned performers, AMTF 2022 will delight your senses and is the perfect destination for lovers of theatre, learning, and performances.
Tickets to all performances, workshops and events are on sale NOW!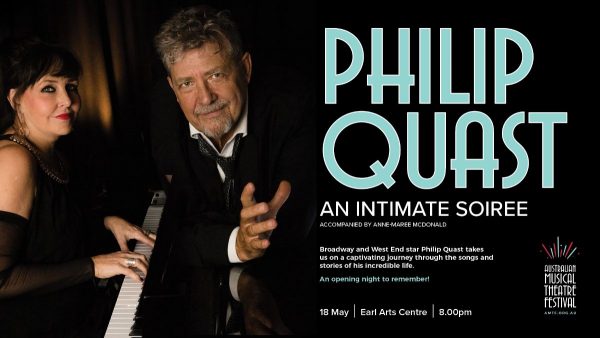 Broadway and West End star Philip Quast takes us on a captivating journey through the songs and stories of his incredible life.
A lifetime in the theatre has given Philip a wealth of anecdotes and stories, and he wraps them up in an eclectic blend of songs for this intimate show – just him, an armchair and his good friend Anne-Maree McDonald at the piano as he asks: 'Is This All Then?
A true gentleman of the theatre, a true highlight of the Festival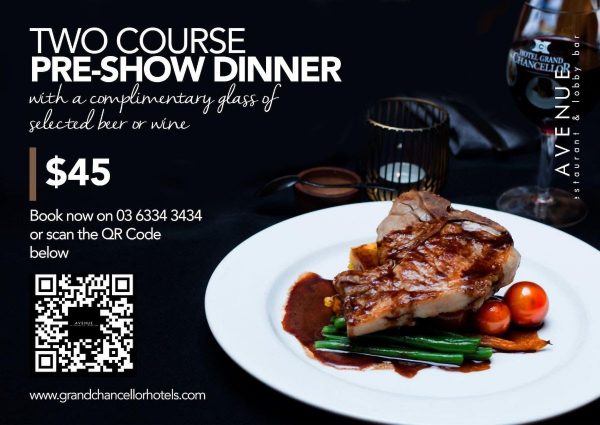 Our Accommodation Partner Hotel Grand Chancellor Launceston have you covered for a quick pre show dinner. Be sure to mention this "Pre Show Dinner" when booking to ensure you are served and out in time for your Festival show!
The hotel will be buzzing!
The Spirit of Tasmania is Not A Boat
– Launceston The Musical.
This final concert features the hits from our home-grown classics, as well as the most current writing, delivered by a mix of special guests and local talent.
In 2021, Derek Rowe took on the challenge of 'composer in residence', sitting in various cafes and bars throughout the city, interviewing, interrogating, and eavesdropping on local life.
Each day he took an article from the Mercury and captured it in the form of a song nightly.
Over the five days of the Festival, a song cycle emerged capturing the humour and heart of a community and now is your chance to see it realised on stage!