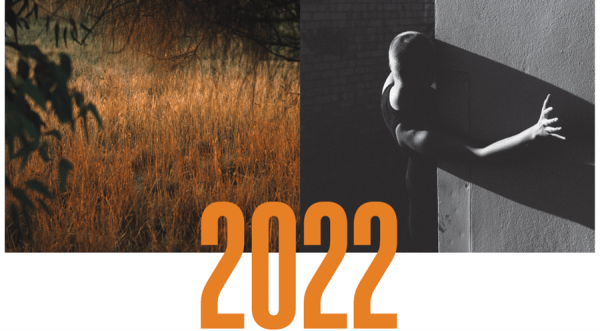 Australian Dance Theatre Enters a New Era
First Season From New Artistic Director, Daniel Riley
Australian Dance Theatre (ADT) has announced its first season from new Artistic Director, Daniel Riley who joined the company in January.
It is a thrilling and ambitious series of works that will showcase Riley's artistic vision with two world premieres, an exploratory work on our national identity and a series of exciting collaborations.
The 2022 season opens with Outside Within, a triptych of stories and legacies with ADT's 2021 Associate Artist Adrianne Semmens.
The Third takes as its starting point mulunma – Inside Within Riley's 2021 RISING: Melbourne commission which explores the relationship between the Western archive and a First Nations archive, each built on differing ideologies. The Third extends on these concepts by looking at the body as an archive and how we hold memories personally as well as collectively.
Immerse, first performed by ADT in 2021, speaks to Semmens' relationship to water as a Barkindji woman comparing and contrasting the freshwater of her heritage with the saltwater country she now calls home.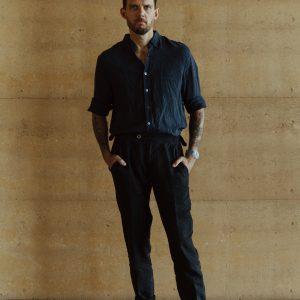 Performances of Outside Within will commence in Adelaide in May prior to an expansive tour throughout South Australia
September will see Riley's first major, full length work for ADT, SAVAGE, a collection of ideas and eras shaped into an urgent piece of dance theatre, looking at personal perceptions of fundamental belief systems and our trust in believing the truths and lies that have captured our hearts and imaginations. Performed by a multi-generational cast, SAVAGE will be performed at the Adelaide Festival Centre followed by a season at Canberra Theatre.
Cultivate will open the doors of ADT's home, The Odeon, to artists from the important pillars of storytelling, visual arts, music and dance. Grounded around ADT's 2022 Associate Artist, Tobiah Booth-Remmers, as well as new contemporary dance work by ADT's Company Artists, Cultivate, with support from Country Arts SA and Nexus Arts, will provide an environment for artists, voices and audiences new to ADT.
"Daniel's first season is the start of a new and exciting era not just for ADT but for anyone who is keen to see one of Australia's most celebrated dancers and choreographers as he embarks on this next chapter of his career," said Nick Hays, Executive Director, ADT.
"Importantly too, it is a program that continues to reaffirm our commitment of performing world-class dance first and foremost to local audiences and we are also looking forward to sharing our love of dance with communities across the country throughout 2022."
Riley, a Wiradjuri man from western New South Wales and ADT's sixth Artistic Director since it was founded 57 years ago is relishing his new role.
"It is an incredible thrill to unveil my first season at ADT, a company I have long admired since I first saw them perform as an aspiring young dancer," said Riley.
"I'm very honoured to be following in the footsteps of some of the giants of Australian contemporary dance, as I take up this role and launch my first year as Artistic Director.
"ADT has always been a company shaping the boundaries of Australian contemporary dance, and I am greatly looking forward to sharing my vision, treading lightly and working with outstanding artists to bring new Australian work to audiences both in Adelaide and across Australia this year and into the future."