Austinmer Dance Theatre 
Sydney & Wollongong Auditions for 2018
Attention Dancers! 
HAVE YOU ALWAYS WANTED TO:-
Learn in a nurturing and focussed environment among like-minded artists.
Become the best dancer you can possibly be through hard work and self belief.
Work with Internationally renowned choreographers and teachers who have worked with companies such as: Nederlands Dans Theater (NDT), Opéra de Lyon, Ballett Frankfurt, Sydney Dance Company, The Australian Ballet, Gross Dance Company, Royal Ballet of Flanders, Compañía Nacional de Danza, Spain, INFINITE MOVEMENT EVER EVOLVING & Emanuel Gat Dance.
Travel to International Residencies, working alongside full-time professional dancers, building professional level experience and valuable connections.
Develop your creativity through choreographic opportunities.
Develop your performance skills through multiple major productions per year.
Push yourself past your boundaries both personally and professionally.
If any or all of the above opportunities resonate with you or you would simply like to experience what goes on in a professional audition, then you are invited to join Austinmer Dance Theatre for their auditions.
Sydney Audition: Sunday 10th September. Auditions conducted by Company Patron and International Freelance Choreographer, Maurice Causey at Academy Ballet, Alexandria.
Wollongong Audition: Sunday 8th October. Contact for further info.
Registrations are essential and places limited.
For further details or to register, contact Artistic Director Michelle Forte via michelle@austinmerdancetheatre.com.au or M: 0414 850 235.
So what are you waiting for?
Start your journey to becoming the best YOU today!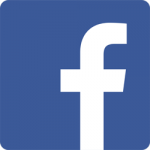 @austidancetheatre