Keir Choreographic Award (KCA) 2022
The Keir Foundation, Dancehouse, and Australia Council for the Arts
The Keir Foundation, Dancehouse, and Australia Council for the Arts, with presenting partner Carriageworks, are pleased to announce the eight artists and collectives who have been commissioned to make new works for the prestigious and reinvigorated Keir Choreographic Award (KCA).
In 2022, the KCA will unfold with all eight works presented across two weeks at both Dancehouse, Melbourne, and Carriageworks, Sydney. The full KCA program will also be recorded in-season and made available digitally On Demand Australia-wide on Sunday 3 July along with the announcement of the $50,000 jury prize and $10,000 audience choice award.
The 2022 artist selection represents an outstanding mix of early-career to established practitioners, from states and cities across Australia, with diverse perspectives and approaches to contemporary dance. The eight selected choreographers plan to explore politically and socially engaged themes – from contemporary masculinity and exotification to the Bhagavad Gita and the Anthropocene.
Presenting work in June are: Alan Schacher & WeiZen Ho (NSW); Alice Will Caroline (VIC); Jenni Large (TAS); Joshua Pether (WA); Lucky Lartey (NSW); Raghav Handa (NSW); Rebecca Jensen (VIC); Tra Mi Dinh (VIC).
About The Artists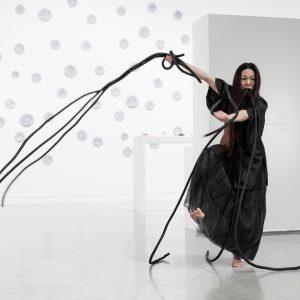 Alan Schacher and WeiZen Ho explore adaptive methods for simulating ghosting, psychic projection and dimensional energetic shifts — seeking tremulous bodily states and liminal thresholds.
ALAN SCHACHER is a performance and installation artist who delves into diasporic identity and spatial experience, performing in unison with everyday materials to evoke unlikely conjunctions. WEIZEN HO locates and coalesces relationships between body, voice, sound and site. In duet performance they reimagine cultural rituals, inheritances and lineages, rekindling them into dynamic imagery and embodied psycho-historical dialogues.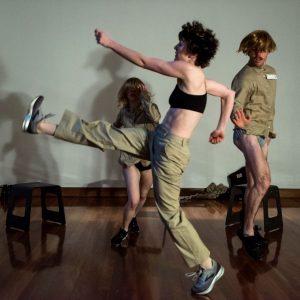 Alice Will Caroline are going through a global pandemic. Their collaboration is in a semi-permanent state of emergency. In this baffling collage they bicker, cackle, rage and embrace as they navigate a chaotic terrain.
ALICE WILL CAROLINE (Alice Dixon, Caroline Meaden, William McBride) have been working together in Melbourne since 2013 and have made 7 original works of dance and theatre, carving out a distinctive aesthetic and formal contribution to the local dance ecology. They blend forms and references to create highly local and specific Gesamtkunstwerks. They wilfully embrace and subvert 'genre' and slyly 'perform performance'.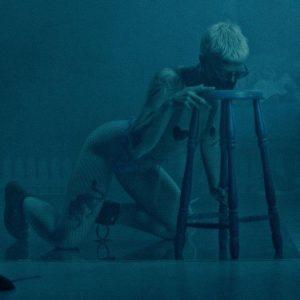 Atop a pedestal stands a domineering surreal-human sculpture. Movement and sound disrupt the hierarchy of the ICON in a proposition for a less self-centered future. 
JENNI LARGE is a contemporary dance artist based on the lands of the palawa people in lutruwita/Tasmania. Her practice spans collaboration, performance, choreography, teaching and rehearsal directing. Grounded in her experiences and passion for working in regional settings, Jenni is driven by the personal and political potency of embodiment, locating the body as a site for transformation, play and connection.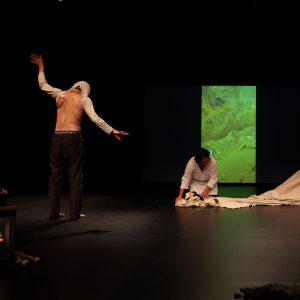 Joshua Pether's new work will investigate the concept of reality and the manifestation of ritual with five collaborators, playing within the context of a competition space.
JOSHUA PETHER is of Kalkadoon heritage but lives and works on Noongar country in Western Australia. He is an experimental performance artist, dancer and choreographer of movement, temporary ritual and imagined realities. His practice is influenced by his two cultural histories — indigeneity and disability. As a ritual practitioner he is interested in the hidden knowledge the body has that can unlock the past history of the self and all its manifestations.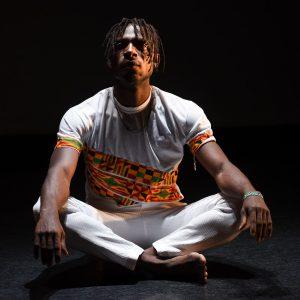 Lucky Lartey's work explores exotification and contemporary masculinity, delving deeply into collective CaLD experience beyond 80s multiculturalism.
LUCKY LARTEY is a Sydney-based dancer and choreographer, originally from Ghana, West Africa. Lucky's current investigations include the exotification of non-Western bodies and subjectivities, the relationship between hip hop culture and African oral traditions, and environmental issues such as plastic consumption and waste.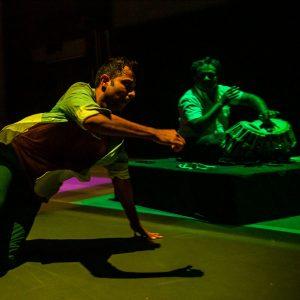 Raghav Handa delves into the seduction of violence and power inspired by the Sanskrit verse of 'Bhagavad Gita' to ask the question: Does the end justify the means?
RAGHAV HANDA is trained in modern and Indigenous contemporary dance, and draws on the principles of Indian kathak to create multifaceted explorations of modern Australian identity. His works challenge cultural and contemporary norms by navigating the "preciousness" and complexities that surround traditional hierarchies — utilising his Indian heritage to create spaces for robust discussion and risk taking.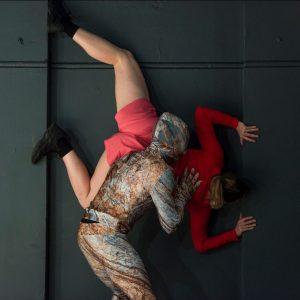 Through choreography and sound, Rebecca Jensen will look at delay and disembodiment. These themes bleed out into larger ideas of the Anthropocene, apathy and destruction.
REBECCA JENSEN creates performance for gallery spaces, theatres and site-specific contexts alongside teaching dance, and performing for others, notably dancing with choreographer Jo Lloyd since 2010. In 2012 she formed the ongoing participatory project Deep Soulful Sweats with Sarah Aiken, creating immersive theatre works and inclusive dance events. She is continually inspired by the equally speculative and practical forces of dance.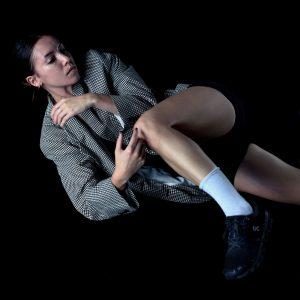 Tra Mi Dinh will investigate the notion of 'endings' and what it means for something to come to a close. This new work questions and ridicules the idea that some scenarios constitute a finale while others are 'to be continued'.
TRA MI DINH is a dance artist and emerging choreographer interested in movement that is surprising, absurd, rhythmic and presentational. Her current choreographic curiosities lie at the 'edge' of things — blurring the lines between dichotomies such as the random and deliberate, significance and insignificance.
Season One
TICKETS ON SALE NOW
3 March—2 April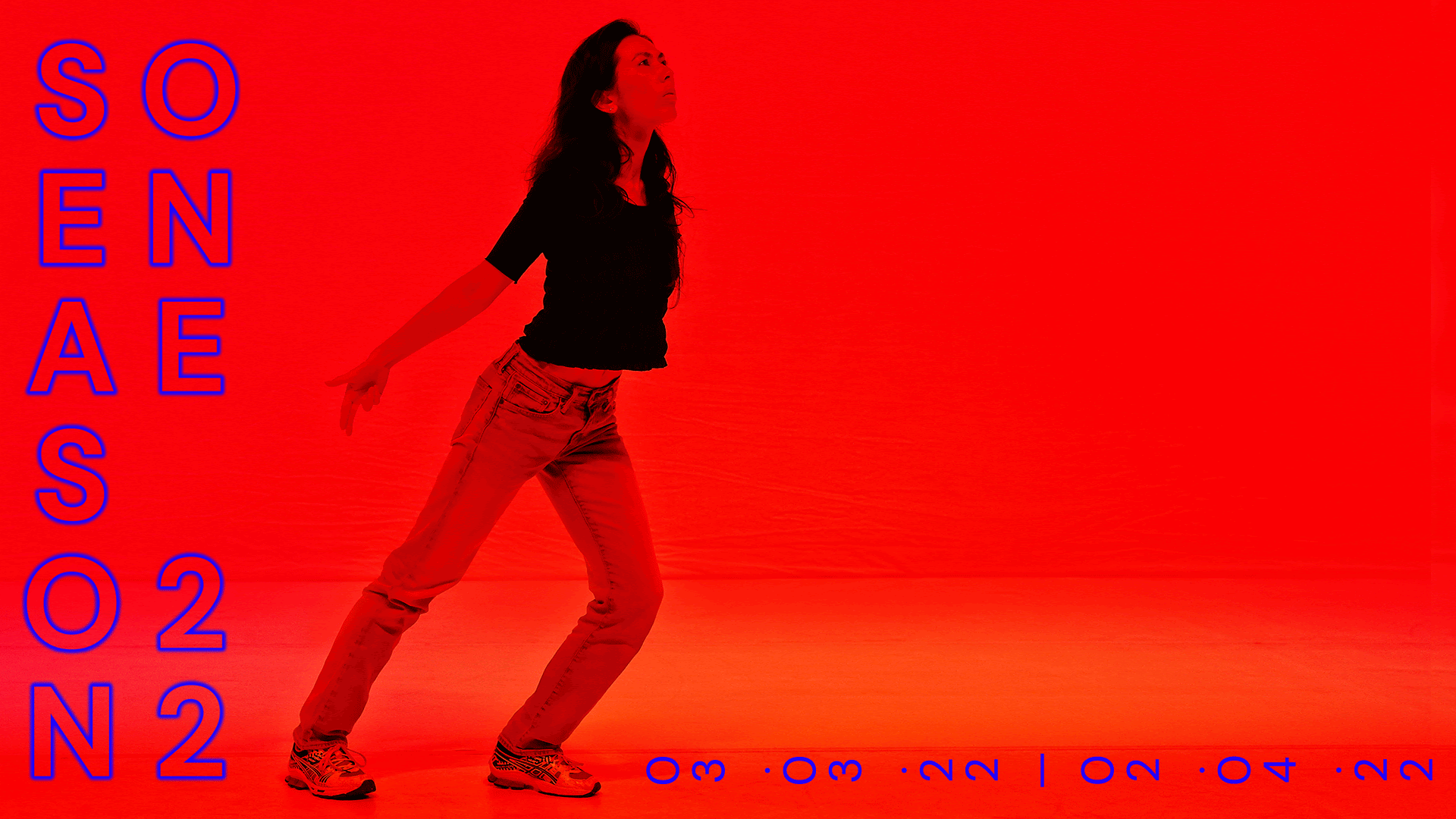 Kick off your 2022 dance agenda with a celebration of touch, texture and bodily interfaces with a double-header from 3—6 March: CASTILLO by Prue Lang with Jana Castillo and Judy and Me by Rachael Wisby. See them both on one night with a discount ticket package.
Then, from 11—12 March, see the body alienated and alien embodied in a navigation between the real and the virtual with Sky Blue Mythic by Angela Goh and BeatStorm by Chris Chua (book the package!). OR, see Sky Blue Mythic alongside Ngioka Bunda-Heath's exploration of the underrepresented through personal letters to their siblings with Bridge from 16—19 March (book both)
See three works in one sitting from 24—27 March exploring the cunning of sirens with Lilian Steiner, the construct of time and linearity with Isabelle Beauverd and empathic Asian diasporic experience with Jennifer Ma & Collaborators. See all three!
And don't miss Sandra Parker's one off durational performance inspired by sit-ins and feminist activism: Yield to Resistance to cap it all off on April 2.
All this and more with Season One bookended by Now Pieces February curated by Tony Yap and Now Pieces March curated by Paea Leach. Not to mention the auspicious No.15 of Andrew Morrish's Take Five or More series on March 11.