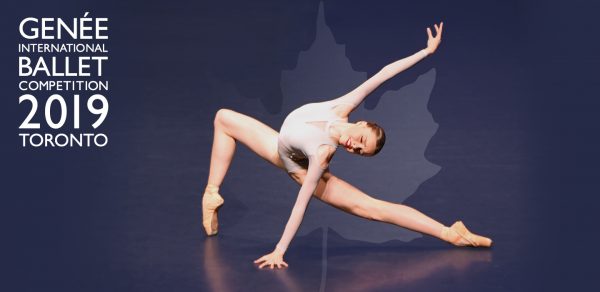 Seven Australian Dancers will Compete in the 2019 Genée International Ballet Competition
Toronto, Canada  | August 20 – 29 
The Royal Academy of Dance (RAD) has selected 62 of the finest young dancers working to the RAD syllabus from around the world to take part in this year's Genée International Ballet Competition, one of the world's most prestigious ballet competitions.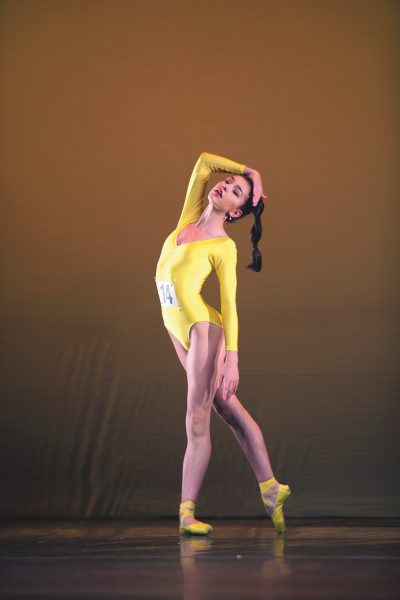 This year, the week-long event will be held in Canada at the Canada National Ballet School, Betty Oliphant Theatre and the Four Seasons Centre for the Performing Arts. 
This year's Genée candidates number 62 and are comprised of 13 different nationalities from Greek to Japanese, South African to Malaysian. The dancers aged 15-19 will take part in an intensive week of coaching from world-renowned teachers and choreographers.
This year's Commissioned Choreographer Gioconda Barbuto will create two variations which will receive their world-premiere at the Final on Thursday 29 August. Audiences at the Final will also be treated to an excerpt from The Vertiginous Thrill of Exactitude, performed by selected artists from The National Ballet of Canada.
The judging panel comprises of Karen Kain (Artistic Director of The National Ballet of Canada), Dame Monica Mason (former Director of The Royal Ballet),  Mikko Nissinen (Artistic Director of Boston Ballet) and Magdalena Popa  (Principal Artistic Coach of The National Ballet of Canada).
Of the 62 candidates, seven are Australian:
Samara Brender (15) from Killara, New South Wales, trained by Jasmin Bobyk
Paloma Hendry-Hodsdon (17)  from Kerrie Valley, Victoria, trained by Shirley Rogers
Primrose Kern (16) from Brisbane, Queensland, trained by Heidi Landford
Jade Marquez (15) from Hornsby, New South Wales, trained by Emma Jane Morton
Amber Mitchell-Knight (16) from Bowral, New South Wales,  trained by Susan Sargisan, Damian Smith and Claire Campbell.
Eliza Wenham (15) from Sydney, New South Wales, trained by Marie Walton Mahon
Mia Zanardo (15) from Sylvania, New South Wales, trained by Hilary Kaplan and Archibald McKenzie
They are joined by two other dancers who are currently training in Australia:
New Zealander Kimberley Mear  (18), trained by Melinda Palmer and Yuiko Masukawa
Japanese dancer Kie Nagayama  (18), trained by Barbara Eversen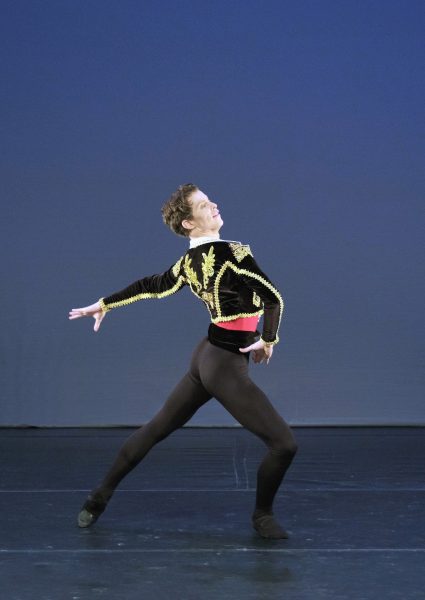 Since its inception in 1931, the Genée has awarded 75 gold medals, with winners going on to dance with some of the world's leading ballet companies including The Australian Ballet, The Royal Ballet, The Joffrey Ballet, Hong Kong Ballet, American Ballet Theatre, and The National Ballet of Canada.
A number of Australian dancers are Genée alumni, including Steven McRae, Amber Scott, Lana Jones, Alexander Campbell, Claudia Dean, Montana Rubin, Ashley Shaw and Lachlan Monaghan. Last year's competition in Hong Kong also saw two Australian candidates take home coveted medals, with Joshua Green winning the gold medal and Caitlin Garlick being awarded a silver medal. Both dancers were trained by RAD Registered Teacher Karen Ireland.
The public are invited to attend elements of the competition with tickets now on sale for both the Semi-finals at the Betty Oliphant Theatre on 26 and 27 August and the Final on the 29 August at Four Seasons Centre for Performing Arts. To find out more, and to book tickets visit www.royalacademyofdance.org/genee2019
Semi-finals – Monday 26 and Tuesday 27 August from 10.30am. Final – Thursday 29 August, 7.30pm
 www.royalacademyofdance.org/genee2019
#Genee2019