International Online Dance Competition
Sponsored Content
By Leya Vandewaetere
If you're anything like me, dance is as essential to life as breathing. Dance competitions are a huge part of a dancer's journey. For many, it's the beginning of their career. Admittedly, winning prizes and top scores is exhilarating, but it's not the true purpose of competing for most. Instead, dance competitions allow dancers to share their passion with like-minded people. They encourage personal growth and are a chance to get discovered. 
What if you could compete on an international stage without leaving your house? Would you do it? I would! The International Online Dance Competition (IODC) is precisely that. Here are three reasons you should enter the IODC.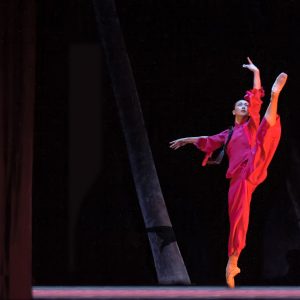 Perform on a Global Stage
The IODC is an online dance competition with competitors and viewers from over 149 countries worldwide. Unlike in-person dance events, the IODC provides a single platform for dancers to participate and connect with one another anywhere in the world! It's a chance to discover dancers and choreographers you would have otherwise missed just because they're so far away.
Find inspiration and learn from other participants to grow as a dancer. Push your limits and encourage others to do the same. Expand your network by following and reaching out to these artists on social media. There's a whole world out there filled with creativity and talent. The IODC is building a global community of diverse and skilled performers. You can be part of that. Who knows. Maybe your entry will spark a passion for dance in someone halfway across the world simply because you shared your love for dance.
Career Building Opportunities
Marc Anthony once said, "If you do what you love, you never work a day in your life." His statement couldn't be more accurate. If you live and breathe dance, pursuing a career as a dancer or choreographer is a no-brainer. But it's easier said than done. Not everybody can uproot their lives to relocate somewhere they might get discovered. Social media has made it easier to put your work out into the world, but often, it doesn't get to the right people at the right time. No worries. IODC has you covered.
IODC invites agents and casting directors from around the world to watch the finalist gallery. Though these entities primarily view the professional (18 years and up) and choreography divisions of the competition, finalists from all categories and divisions are available to view. They keep an eye out for talent to cast in future projects, whether on stage, in videos, TV, or in movies. In previous years, casting directors and producers from Celebrity Cruises, International Casting Agency, RWS Entertainment Group, Norwegian Cruise Line, and more have been invited to watch the IODC finalist gallery. It's just another way IODC helps you dance your way through life.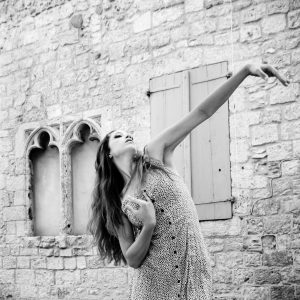 It's so Easy
Remember when I mentioned you could enter an international dance competition without leaving home? Well, this is it. Dancers can enter with videos of performances filmed within the last year. Choreographers can enter dance videos of choreographies created within the previous ten years. No extra work is needed. All you need is a video you already own. It could be a video of a prior dance competition, a studio run-through, or even a creative piece on the subway. Be creative. Be bold. Dance your heart out.
The IODC has four group categories: Solo, Duo, Trio, and Group (4 dancers and more), ranging from $5 to $18 (USD) per entry. Age categories range from 6-7 years to 18 years and up. In addition, there are nine dance style categories, including Ballet, Tap, Acrobatic Dance, Bollywood, and more. When you register, select the appropriate categories and upload the videos you already have. It's that simple!
Conclusion
So there you have it! Three reasons you should enter the International Online Dance competition. The IODC is your global stage to inspire and touch the hearts of people across the globe with your passion. Not to mention, it's an international audition giving you a chance to get discovered by some of the top casting entities in the world. The best part is it's easy. You don't need to do anything more than you've already done. Just use the videos you already own to enter the competition. The entry period starts on May 10th, 2023. Visit IODC.online for more information and save the date!
Remember, life is better when you dance!