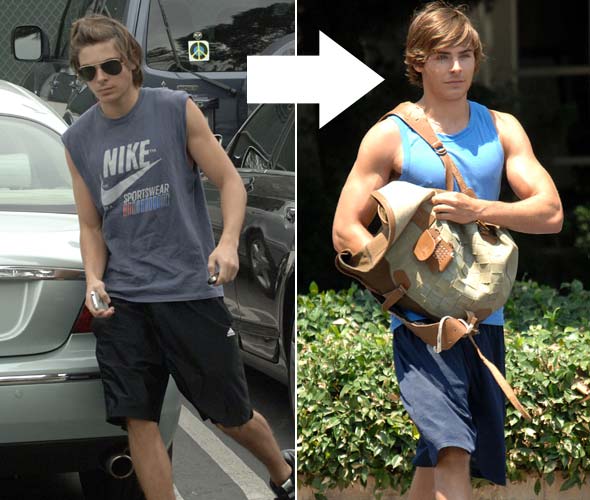 High School Musical 3 hits cinemas in November but unlike the Harry Potter characters Zac Efron has certainly grown up a little since playing basketball for the Wild Cats.
We have all seen pictures of Zac walking out of the gym but never looking like this. If you weren't a fan of HSM 1 or 2 Zac now gives you a reason to enjoy the third instalment of this Disney phenomena that has nothing to do with the dancing and music.
DanceLife will have a surprise for all you High School Musical fans in November! Keep watching this space!
What do you think of Zac's new look?