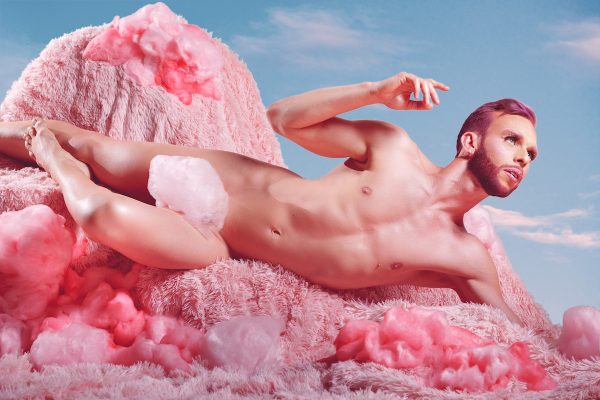 Quirky, Distinctive Wiradjuri Artists Present Two Very Different Statements through Dance Theatre
Vicki van Hout & Joel Bray at Melbourne's Arts House
This May during YIRRAMBOI, Melbourne's extraordinary First Nations multi-genre arts and cultural festival, Arts House will host two deadly artists at pointedly different moments in their careers – Vicki Van Hout and Joel Bray.
plenty serious TALK TALK is the darkly irreverent dissection of Indigenous art making by veteran choreographer and recipient of the 2019 Australia Council of the Arts Dance Award, Vicki Van Hout.
Tackling the complexities of negotiating art, culture and community, Van Hout's plenty serious TALK TALK is a sharp and witty dance theatre work that weaves in threads of stand-up, visual art practice, multimedia work and performance. When you're an artist from the world's oldest living culture, expectations crowd your work. With gleeful humour and sharp observation, plenty serious TALK TALK clears a personal path through this tangled territory. Whether she's stomping Country in thongs on concrete or using rugby league to explore the thorny politics of kinship protocols, choreographer Vicki Van Hout tackles hard issues of art, culture and community with fast-paced wit and arresting honesty. plenty serious TALK TALK puts front-and-centre the parts of Indigenous art making that usually remain behind the scenes.
Emerging dance maker, Joel Bray, confirms his must-follow status with the all-you-can-eat dance confessional Daddy that follows the recent success of his sell-out Dance Massive season of Biladurang.
Commissioned by YIRRAMBOI, Bray's Daddy is a saccharine and at times sinister examination of the colonial condition, Bray's relationship with his father and navigating adulthood as a queer man. Daddy is the latest work from one of the most electric new figures in Australian dance. Here he probes one of the paradoxes of our age: when so much is on offer, why are we left so hungry? From the sugar-coated idyll of childhood reminiscence to the glazed excesses of queer adulthood, Joel's story proves that a sweet tooth is a dangerous thing. Short-lived highs give way to the inevitable comedowns before the cycle begins all over again. And like a kid in a candy store, an imperial hunger for Aboriginal Australia consumes all it encounters – land, women and children – like fistfuls of sugar. Hilarious, provocative and heartfelt, this world premiere tickles the nerve endings of desire while prodding the cavities left by colonisation. Featuring Joel Bray's trademark confection of conversation, dance and all-you-can-eat audience participation, Daddy is a sweet feast with a deadly aftertaste.
Arts House Artistic Director, Emily Sexton, highlights that in Van Hout and Bray there are two extraordinary Wiradjuri artists presented alongside each other.
"Vicki is an icon of Indigenous dance in Australia, having paved the way for so many independent contemporary dance makers. Joel Bray is just one of those artists – he is an incredible rising star. Together we see new and contrasting approaches to sharing one of the world's oldest living cultures," said Sexton.
"We are honoured to partner with YIRRAMBOI to present these works – it's an enriching festival that brings everyone together to share, learn and celebrate our wonderful First Nations artists," said Sexton.
YIRRAMBOI – Arts House Program
Arts House, North Melbourne Town Hall
YIRRAMBOI ticket package: Tickets $50 for the two shows
Bookings artshouse.com.au or (03) 9322 3720