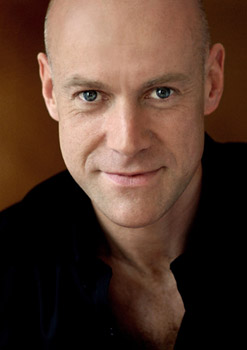 THE first night preview of Anthony Warlow's Doctor Zhivago was cancelled and the weekend's shows performed by an understudy after the actor tore a calf muscle in rehearsal.
One man yelled "No" as the Friday night audience was told Warlow could not perform. At another performance, a woman screamed "How dare you?"
The show went on for about 20 minutes in a packed Lyric Theatre but had to be called off as the understudy did not yet know where his marks were.
"Anthony's understudy Anton Berezin knew all the songs and lyrics but had not yet learnt the full technical side of things like costume changes and all the stage moves," Frost confessed to us yesterday.
"We put him into full rehearsals that night and all of Saturday morning so we could still stage the weekend matinees. "He had to learn a hell of a lot – 2 1/2 hours of the show – but he did it and we've had two standing ovations."
Warlow was on stage hours before the show began when he sustained the injury. He was walking up steps.
He has spent every day since in physiotherapy. "He went down on the floor and we had to get him up and get to the dressing room and call doctors and everything else," Doctor Zhivago's producer, John Frost, said last night. "It couldn't have happened at a worse time."
Read more HERE & HERE.