New Cost-Effective App For Online Teaching
Teaching Online in 2021 Just Got a Whole Lot Easier!
While lockdown is causing havoc across the Performing Arts Industry, it is refreshing to learn that a new App is allowing teachers & choreographers the opportunity to expand their reach, with excellent reviews. 
Keep reading for your FREE TRIAL link at the end of this article!
It's all thanks to ONE thing, which:
👉 Gives existing clients extra support & services giving more valued & better results
👉 Allows teachers & choreographers to work with clients all over the world — without lengthy phone calls, messenger chats, or Zoom meetings
👉 Is hugely scalable and automated, while remaining virtually "hands free"
What is this ONE thing? Building a coaching app. Check out the App FEATURES – Click HERE
Having an app allows choreographers & teachers to offer more to existing clients without putting in tons of extra hours. It also opens up an opportunity for a new stream of clients online and around the world.
Over 3 billion people have smartphones with access to apps. Normally it would be true to think building an app is complicated and expensive. However we have discovered a new 'Passion' app-builder which is exceptional value for money which we want to share with you.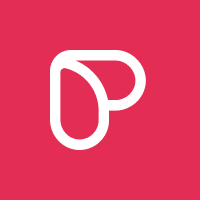 Over 1,000 everyday coaches, teachers, and experts (with no coding experience or technical skills) have built their own app with this company — even when they've been on a "shoestring" budget. 
Tap the link below for your FREE TRIAL to find out how quick, affordable, and straightforward it can be to build a powerful coaching app.