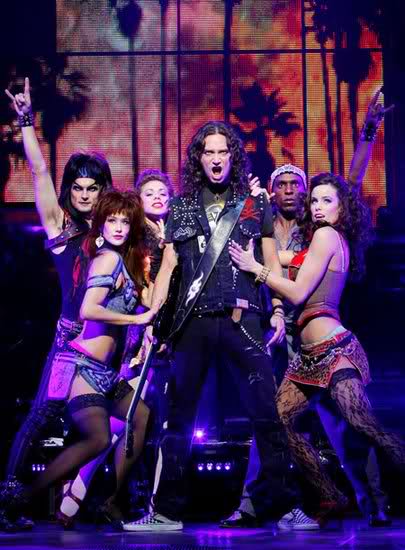 Rock of Ages are looking for a young, good-looking guy that can rock! Do you have an incredible, stand-out voice? Our lead is a sweet, boy-ish, kid with a dream who is looking for his "big ticket" out, but finds love instead.
Must be in his 20's or early 30's, to play 20's. Drew sings 18 songs throughout ROCK OF AGES. A subtle sense of humor is big plus.
ROLE DESCRIPTION
Rock of Ages is a 1980's rock musical and the choreography reflects this style.
Character : Drew Boley
Age : 20's – 30's to play 20's
Details: A young, handsome rocker. He has great comedic timing, a rock edge, boyish quality, charm, vulnerability, is a potential rock star. Drew desperately wants to be a rocker, but works at a bar back at the famous "Rock of Ages" club on the Sunset Strip until his dreams, however unrealistic, come true. Any ethnicity.
Vocal Requirements : Strong tenor rock voice with full-voice chest range to D. Rock mix/falsetto to F. Not looking for a 'contemporary musical theatre' pop voice, but a pure, gritty rock sound.
Dance Requirements: should be a good mover.
Final auditions will be held in America with the Broadway Creative Team. This will take place in late August/early September.
OPEN CALL AUDITIONS:
MELBOURNE: Saturday 14 August
SYDNEY: Sunday 15 August
The Audition Process
•Auditionees must register online by 5pm Friday 13th August for either Melbourne or Sydney
CLICK HERE for all the details.