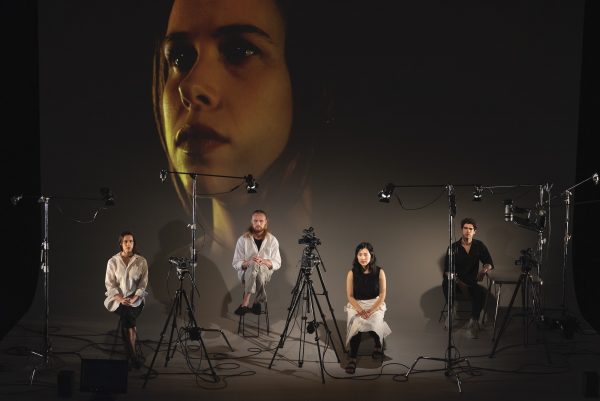 Discover NIDA without leaving home at the online Virtual Open Day
Campus Walkthroughs, Live Activities, Alumni Guests, Live Events
In June, Australia's leading dramatic arts education institution, the National Institute of Dramatic Art (NIDA) in Sydney will host a Virtual Open Day via Zoom, website and social media channels.
'NIDA usually welcomes over 2,000 visitors to its Kensington campus in Sydney for its yearly Open Day', said NIDA CEO Liz Hughes. 'With this Virtual Open Day, anyone keen to explore potential pathways to a career in the performing arts will be able to take part, from anywhere in Australia and the world. We're excited to invite everyone to NIDA in June, wherever they are located.'
NIDA is recognised as one of the top five acting schools in the world by The Hollywood Reporter, whose international ranking places NIDA alongside New York's Juilliard School and Pittsburgh's Carnegie Mellon University. NIDA graduates have achieved highly successful and award-winning careers in the dramatic arts around the world. They include actors, costume and props makers, designers, directors, set builders, stage managers, technicians, and writers. Award-winning actors Cate Blanchett, Remy Hii, Richard Roxburgh, Shari Sebbens, Sarah Snook, Yael Stone and Miranda Tapsell, and directors Baz Lurhmann and Shannon Murphy learnt their craft here. Designers Catherine Martin (Moulin Rouge!), Deborah Riley (Game of Thrones) and Fiona Crombie (The Favourite) also studied at NIDA, to name just a handful of accomplished theatre, film, and television artists.
NIDA's intensive and practice-based education is directly relevant to both the performing and screen industries. Industry specialists lead masterclass modules, students partake in ambitious high-quality productions and industry leaders are guests throughout students' education.
At the Virtual Open Day, visitors keen to know more about the experience will get a glimpse into student life through the NIDA website and social media channels, including campus walkthroughs and never-seen-before videos of student work and productions. 
Live activities include course presentations for each of the 15 undergraduate, post-graduate and VET courses NIDA offers, as well as panels with prominent Alumni talking about their NIDA experience and how it contributed to their career
Particularly valuable for potential students and their supporters will be the unique opportunity to join live 60-minute Q&A sessions with NIDA teachers from each course. An 'Info Desk' chat room will be open all day to help direct visitors to the relevant live sessions and answer questions related to admissions and selection process.
Members of the community of all ages curious to explore their own creativity will also have a chance to experience NIDA's world-renowned training methods by booking a spot on a free NIDA Open online workshop. Free classes will include improvisation, script analysis and TV presenting, as well as Play Date, NIDA Open's brand-new series of online classes for pre-schoolers and their carers.
NIDA Virtual Open Day


Wednesday 17 June – Saturday 20 June
Master of Fine Arts activities: 17–19 June
Bachelor of Fine Arts, Vocational Diploma and NIDA Open activities: 20 June
All welcome. Register here for t
he full schedule of activities
.