Entertainment Assist
Helping the Australian Entertainment Industry through Free Mental Health Support Videos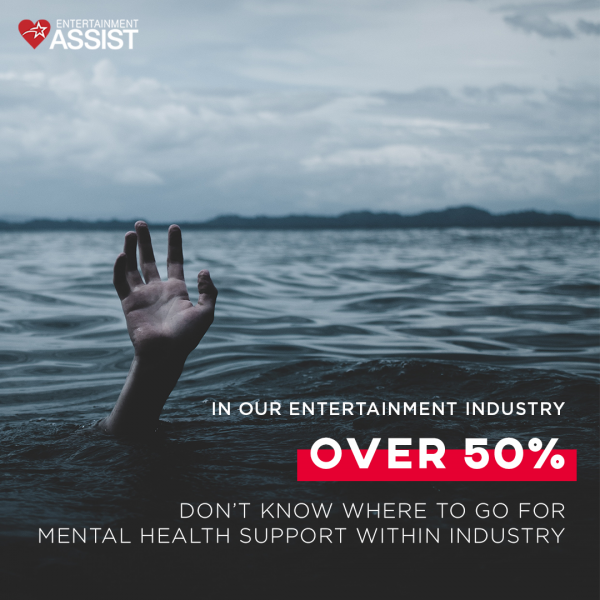 Thousands of people from the Australian Entertainment Industry are set to benefit from the free mental health support videos which have been specifically produced by Entertainment Assist to support members of the industry during the COVID-19 crisis.
The Entertainment Industry has been devastated by the crisis, resulting in thousands of people being out of work. While key bodies from entertainment, music and arts continue to work with Governments to seek a financial stimulus package for the industry, Entertainment Assist has worked rapidly to produce the free online mental health services through this webinar series.
Entertainment Assist is a national health promotion charity supporting the mental health and wellbeing of the Australian Entertainment Industry. Working with peak bodies, industry leaders, organisations, educators and individuals, our resources are directed towards continued research and education.
The free mental health support videos available online through Entertainment Assist are currently being accessed by more than 60 people seeking help every day.
Julia Edwards, General Manager of Entertainment Assist, said support for industry workers at this time was vital as they have no income and those that are eligible will be waiting until late April for the Government's first-round assistance payments.
"The financial hardship so many are facing has added to the strain on the mental wellbeing of these workers. We have recognised the need for urgent assistance and these free webinars are designed to provide important support, focusing on self-care and helping through these very stressful times," Julia said.
"It is estimated half a million people across the industry have been affected by the crisis, many with no work or income. Now is the time to take care of ourselves, and to look out for friends, family and colleagues experiencing such uncertainty in our lives," Julia added.
The health and wellbeing webinars are an expansion of the Entertainment Assist mental health training programs and information sessions provided in workplaces and institutions prior to the current crisis.
"The webinars provide 24/7 access for workers in a time when we are unable to deliver our training and information sessions. They have been developed with members of the Australian Entertainment industry who understand the industry in which people are five times more likely to suffer depression than the general population," Julia said.
Topics in the free webinar series all relate to mental health and wellbeing and include:  Finance, Sleep, Healthy Habits and Staying Connected. Each webinar page also provides links to other supporting articles and information.
"The short support videos focus on self-care to help people through these very stressful times. Importantly the videos provide details for direct access to agencies which provide professional support in mental health and financial assistance. If we help one person, we can be very pleased with the project, " Julia added.
"We know there is a need and interest in these webinars as hundreds of industry workers registered for the sessions before we completed the filming and now they, and everyone in the industry, can access them for free online through our website at www.entertainmentassist.org.au," Julia said.
"This is an important support service and we will continue to lobby the Federal and State Governments to provide free access to mental health services for Australian Industry workers," Julia added.
Everyone in the industry, can access the videos for free online through the Entertainment Assist website at www.entertainmentassist.org.au.