'Una Palabra – A Word'
Neale Whittaker Premieres First Show | 3 Shows Only!
An exploration of perspective through contemporary dance
Neale Whittaker has been performing professionally for 10 years now, working in every part of the industry that lets him in. Now, he is debuting his first show as creative director with Una Palabra.
The phrase 'una palabra' translates from Spanish to mean 'in one word', 'briefly' or 'in short'. Una Palabra – A Word is a performance challenging the audience's perspective of a situation or scenario. With it, he hopes to inspire people to look beyond what their eyes can see.
The cast of this premiere are: Aimee Whittaker, Pete Evans, Bianca Rezo, Eden Petrovski, Ben Zammit, Jordan Grant, Alex Miedzinski, Lucy Doherty and Neale himself.
Neale explains how the show evolved from the song 'Una Palabra' by Carlos Varela that he heard. "Originally, I had planned to make a dance video to the song, as I researched what each line in the song meant in English I started to explore the intention and meaning behind eight lines in particular that really resonated with me. Once I was done, I realised I had written a show. I started perusing different innovations on how I would put on a show, how to market something like this and how much it would cost, only to discover that it was very achievable. So, two years later, I stopped thinking and started doing and here we are!"
After completing his full time dance training at Ev & Bow in 2008, Neale began to develop his own unique brand of movement, fusing contemporary and Hip- Hop. This unique style led him to working on the hit TV show 'So You Think You Can Dance', Contracts with Opera Australia, Dream Dance Company, soloist for Jennifer Hudson on 'The Voice' and co-created a brand new style of Hip-Hop crew of called 'Phly Crew' who are a leading comedy Hip-Hop group performing independently-produced variety stage shows and corporate events for companies including P&P, Coca Cola, Nikon, Telstra, Blackberry, Beyond Blue and West mead Children's hospital.
In 2014 and returning on scholarship in 2015 Neale attended Urban Dance Camp in Germany with the most prestigious choreographers in the world. After which he taught a series of Hip-Hop and Contemporary open classes in Europe. In 2017 Neale toured with the Dream Dance Company's 'Enter The Vortex'.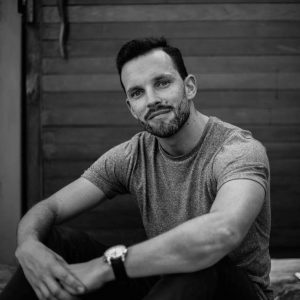 UNA PALABRA
Friday 19th Oct @ 7:30pm
Saturday 20th Oct @ 7:30pm
Sunday 21st Oct @ 6:30pm
KGDM (Kingdom), 5/2-4 Kumulla Rd, Miranda, NSW 2228
Tickets: $50 per ticket
Bookings: www.trybooking.com/book/event?eid=416560&