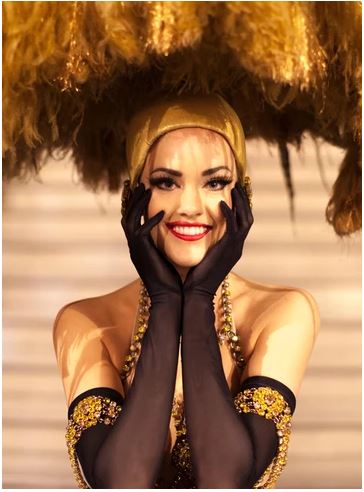 Two Dancers Share Their French Connection
Breaking News from Paris
By Hillary Sukhonos
After 18 months of theatre closures in France, the two Aussie showgirls received their promotion to the principal role called Sublime, the most esteemed title in the company. This September 16th, 2021, they will debut as soloists at the Lido de Paris in Paris, France.
"Aussies are taking over!" Leah said with a laugh when asked what she thinks about the recent promotion. From Orange, New South Wales, Leah Dominiak has been in high demand ever since she left home at age 18 to take her first international contract. Six years later, Leah heard about the new revue at the Lido and jumped at the chance to try out. Auditions were held in Amsterdam, London, Berlin, and Paris with hundreds of hopefuls attending each one. Leah was one of the select few chosen to be the original cast of Paris Merveilles. They were looking for the best of the best and they found it in her.
"I am proud to represent the Lido as one of their principal dancers." – Leah Dominiak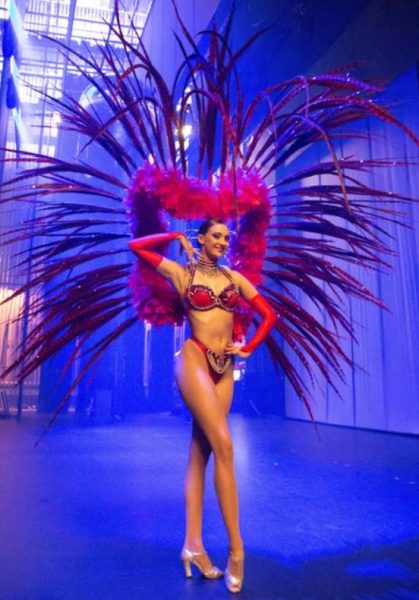 "I am so excited!", remarks Savanna Haenel, who arrived in Paris on her 18th birthday to start her career at the Lido de Paris in 2017. Savanna, from the Gold Coast, comes from a family of French Cabaret stars. Her aunt, Marissa Burgess, was a Moulin Rouge principal for 16 years. Her mother, Corina Burgess, was a principal at Lido de Paris. And her father, Gunnar Haenel, was a specialty act at the Lido where he met Savanna's mother. One could say it's in her genes, but it takes more than that to become a Sublime in France's top cabaret.
Sitting like a jewel on the Champs Elysees, the Lido de Paris attracts movie stars like Johnny Depp, footballers like Neymar, and every tourist who visits Paris. Lido dancers perform next to celebrities at the Cannes Film Festival, appear on French award shows, and high profile sporting events. The theatre has a long history of hosting and developing France's most beloved stars.
"It's like a breath of fresh air coming back."– Savanna Haenel
Certainly, these two new stars of Lido are happy to return the stage after a year of uncertainty. They want Australian dancers to keep strong, train hard, and reach for their goals. If you need any inspiration, follow Leah Dominiak at @leah_dancing and Savanna Haenel at @shecreativeindustries where she highlights upcoming Australian performers.
Mark your calendars for the day you can see these exceptional stars at the Lido de Paris. Or better yet, aspire to become a showgirl in the most glamorous city in the world.