Acclaimed International Dance Work plays the Sydney Festival
Tree of Codes fuses ballet, music and visual art
A Once In A Lifetime Experience Not to Be Missed!
"Jaw-dropping… with breathtaking physical feats and visual dazzle"  – The New York Times
London-based Company Wayne McGregor brings its celebrated fusion-dancework – Tree of Codes – from the Manchester International Festival to the 2018 Sydney Festival after a successful run in Melbourne and the UK.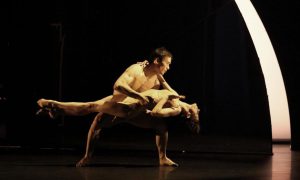 Tree of Codes is a dazzling contemporary ballet by choreographer Wayne McGregor in collaboration with visual artist Olafur Eliasson and electronica composer Jamiee XX. The work interprets an experimental novella by Jonathan Safran Foer.
It is an exhilarating mash-up of dance, visual art and electronic music, there will be two dancers from The Royal Ballet joining eight dancers from the Company Wayne McGregor exclusively for the 2018 Sydney Festival.  This is a unique joint project from 3 leaders in their chosen artistic fields!
Wayne McGregor is one of the world's foremost dance-makers. Over the past 2 decades he has created some of the most exciting contemporary work with an array of innovative international artists. He has led his own company for 22 years and is also resident choreographer at The Royal Ballet in London. He has earned numerous awards over the many years.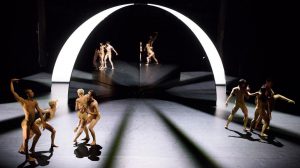 Jamie XX is an English composer, performer, music producer and remix artist and a member of The XX. The group formed in 2005 and their debut album won the Mercury Music Prize. Jamie has toured widely and has worked with acts like Florence & The Machine, Drake, Adele, and Alicia Keys. In June 2015, Jamie released his own solo album 'In Colour'.
Olafur Eliasson's diverse visual arts works have been exhibited worldwide from London to San Francisco and Louisiana to Denmark. His large-scale projects, including The New York City Waterfalls and The Weather Project at the Tate Modern, have captured the attention of audiences worldwide.
*Images by Ravi Deepres and Joel Chester Fildes. Promotional film by Ruth Hogben.
TREE OF CODES
Darling Harbour Theatre, ICC Sydney
6 – 10 January
Bookings: 13400 856 876 or sydneyfestival.org.au

Watch TREE OF CODES trailer here: