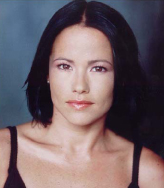 Last week SYTYCD Producers & Judges made their decisions on who from the final 40 would make up the Top 20 for Season 3 of Dance. The promise for 2010 is that you will see some fierce competitive dancing, new choreographers and a very versatile Top 20. New on board this year is Choreography Consultant Leanne Cherny.
Leanne has carved an outstanding career in the Australian entertainment industry and she is now a much sought after choreographer, dancer, musical theatre performer and dance captain.
She was assistant choreographer & principal motion capture performer on the "Academy Award" winning movie HAPPY FEET. She was also a Senior Choreographer on the 15th Asian Games in Doha for David Aktins Enterprises.
Leanne has been a part of Australian Theatre history performing in the productions of West Side Story (Australian Tour) as Anybody's and Sweet Charity as Carmen; Sisterella – Australian Tour; Fame – The Musical as dancer and dance captain on the Australian & Asian tour and a key member of the Creative Team in the South African Production of Fame. Footloose! – as Assistant to the Choreographer/Dance Captain. Leanne performed in the 2001 Australian tour of Oh! What A Night where she played the role of Missie and was also dance captain, she then went on to be the associate choreographer in the return season in 2004. Leanne was also assistant choreographer to Kelley Abbey on GREASE THE ARENA SPECTACULAR touring Australia.
This very talented creative also made her mark as a choreographer with recognition of her work on the #1 video clip "Who The Hell Are You" for Madison Avenue. This also resulted in Leanne touring America, the U.K. and Europe with the group as dancer / dance captain.
Leanne has creatively produced events for Australian Mercedes Fashion Week; Melbourne & Sydney Fashion Festivals; Nike; Bonds launch; Love Kylie Lingerie, Speedo's, Dolly Magazine & L'Oreal to name a few.