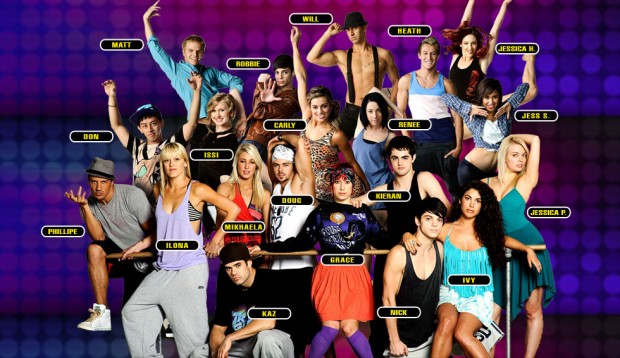 Last night on SYTYCD the Top 20 was announced. A very mixed bag with some amazing talent. Congratulations to Mikhaela, Nick, Phillipe, Renee, Robbie, Will, Jessica P, Jess S, Jessie, Kieran, Matt, Heath, Issi, Ivy, Ilona, Carly, Grace, Gaz Doug and Don.
Next week on Wednesday the 10th you'll get to see the top 20 perform in a special "showcase" episode. This is your chance to get to know all the dancers ahead of the following week when voting starts. That's right, it's one of the changes in Dance 2010 designed to make it even more fun than ever.
After that Dance is on Every Wednesday and Thursday from the 17th as the Top 20 fight it out for the title of Australia's favorite dancer.